Tech Firm Radancy Takes 16K SF for New HQ at One Battery Park Plaza
---
---
Talent and technology firm Radancy signed a five-year lease to move its corporate headquarters to Rudin family and Allianz Real Estate of America's 35-story office tower at One Battery Park Plaza, Commercial Observer has learned.
Radancy will relocate to a portion of the 27th floor of the Financial District building from its current offices at 125 Broad Street in the summer. Radancy signed the deal for 15,622 square feet of space last month, according to a spokeswoman for the Rudin family. Asking rent was $58 per square foot.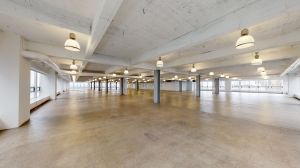 "We're excited to welcome Radancy to our building at One Battery Park Plaza," said Michael Rudin, senior vice president at Rudin Management Company, in a press release. "This move demonstrates that technology, advertising, media and information tenants remain committed to New York City and Lower Manhattan for the long-term."
The 870,000-square-foot building occupies a full block bounded by Bridge, Pearl, Whitehall and State streets.
Radancy will share the property with other tenants, including Hughes Hubbard & Reed, Seward & Kissel, Meridian Capital, the Partnership for New York City, the New York City Fire Pension Fund and CetraRuddy.
"Radancy is thrilled to be moving to our new corporate headquarters at One Battery Park Plaza later this year," Michelle Abbey, president and CEO of Radancy, said in a press release. "Our new office will provide a collaborative space for our dynamic teams to evolve and innovate as we continue to offer best-in-class talent solutions for our clients."
The space was previously occupied by Mitchell & Titus, the largest minority-owned accounting firm in the United States. The firm moved to another Rudin property in late 2019.
Gerry Miovski, Christopher Mansfield, Masha Dudelzak and Arkady Smolyansky at CBRE represented Radancy in the deal, while Kevin Daly of Rudin handled the deal in-house for the landlords. A spokesperson for CBRE did not immediately respond to a request for comment.