New York Building Congress Enters Its Second Century Betting On the City
---
---
As the New York Building Congress marks 100 years this week, we realize our celebration comes at a pivotal moment in New York's history. The COVID-19 pandemic has taken so much from this city — lost lives, shuttered stores and restaurants, and thousands out of work. The discourse has already begun in full force about what kind of New York we plan to live and work in once this crisis is behind us. 
One thing is clear, however: we must build our way out of this crisis. It's why the federal and state governments have prioritized sweeping infrastructure plans that will make history for our region. Investing in our infrastructure, from subways to schools, is something we can all agree on because it lifts all boats.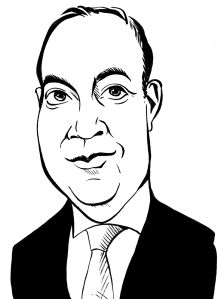 The Building Congress' more than 550 members, who represent more than 250,000 professionals and skilled tradespeople, stand ready to lead this charge because we have been here before. Our organization was born from the belief that New York can be built into the greatest city on Earth — a dream as strong now as it was in 1921. As the Building Congress dedicates this year of programming to our 100th anniversary, led by a Centennial Commission chaired by industry leaders Frank Sciame and Dominick Servedio, we're also toasting to the hard, fulfilling work ahead.  
The Building Congress and our industry are ready because our mission has not changed since 25 architects, engineers, builders and tradespeople gathered in architect Robert D. Kohn's office in April 1921. They came together with a shared concern that their industry was disorganized. Outside, the city was vastly different from today: The Woolworth Building reigned over Manhattan as the tallest skyscraper; Staten Island could only be accessed from Bay Ridge via ferry; and Penn Station still stood as a marvel for the world to see when people entered New York City. 
From that meeting, the Building Congress was born. Since that time, we have been a forum for every facet of the industry to come together with the shared mission to create jobs, provide economic stability, and improve the daily lives of New Yorkers. 
That mission allowed our members to reinvent the region through the New Deal. Our cranes and hardhats proved the naysayers wrong when they said New York was dead in the late 1970s. That creed brought the industry together after 9/11, when engineers, architects and any available builder headed to Ground Zero to do the hard, necessary work.  
Before the pandemic, the building industry had risen to be one of the region's main economic drivers. Annual construction spending in 2019, before COVID took hold, surpassed $60 billion. The industry that year employed more than 280,000 people, more than half of whom were people of color, and nearly three-quarters lived in the city. Construction cannot and must not go away — so the only option is to move forward with bold infrastructure. 
New York is indeed a much different place than it was at the time of that first meeting of the Building Congress — thanks in part to the advocacy, research and innovative ideas that the organization has put forward. 
The skyline we helped craft still fills longtime residents and first-time visitors with profound wonder. We took the beautiful idea of what New York could be and built it into a living, breathing metropolis that has bustled through good times and bad. So, those rumors of our demise are categorically wrong. New Yorkers know that our best days are still ahead. People have bet against New York for generations and have always lost. 
Building Congress members have the institutional knowledge, the drive and the talent to get the job done. The work ahead is daunting, but we are ready for what the next century of building will bring. Together, we will build a better New York for all. 
Carlo A. Scissura is president and CEO of the New York Building Congress, which advocates for construction, job creation and economic stability throughout the region.