Presented By: JPMorgan Chase
JPMorgan Chase Helps Bring Much-Needed Affordable Housing to Florida
---
---
Tammy Haylock-Moore is the lead banker for community development banking real estate in Florida for JPMorgan Chase (JPM). Commercial Observer's Partner Insights team spoke with her about how the company is bringing more affordable housing to low-income residents throughout the state.
Commercial Observer Partner Insights: JPMorgan Chase recently committed $30 billion over the next five years to provide economic opportunity to Black and Latinx communities. How is the firm using this commitment to help address the affordable housing crisis in Florida?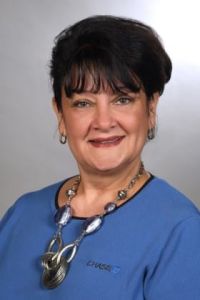 Tammy Haylock-Moore: Over the next five years, we'll provide economic opportunity to Black and Latinx communities through loans, equity and direct funding. It's all designed to help promote and expand affordable housing and home ownership. The firm is developing partnerships that focus not just on diversity, in terms of Black and Latinx communities, but also on home ownership programs designed for low- to moderate-income households.
What types of housing do you work with?
All affordable, multifamily rental projects, where there's some level of assistance provided at either the federal, state or local level. These complex projects will often have multiple layers of financing and multiple partners involved.
For example, one of the last deals we closed was a multifamily senior housing facility involving a couple old high-rises in Miami. We provided about $49 million in funding and leveraged construction debt to redevelop and revitalize those apartment homes. The inhabiting seniors are on a fixed income and they will soon be able to live in a brand-new apartment.
Why did you decide to pursue a career on the community development and affordable housing side of banking?
The bottom line is, I love what I do. I don't view this as a job. I feel it's my duty to give back to the community where I live and work, and I have pride in being part of something that has such a tremendous impact on the lives of people in need.
Give us an overview of your affordable housing efforts in Florida, and how JPMorgan Chase has been expanding its footprint across the state overall.
Community development banking has been here over 20 years, and I've been here a large portion of that time. From the beginning, we've focused our efforts on financing affordable housing projects that serve communities in need of revitalization and preservation, including our growing homeless population. In addition, we often partner with nonprofits on projects that are targeted at individuals with disabilities. With these nonprofit partnerships, additional on-site services are provided, including mental health counseling, emergency detox, body wellness, substance abuse, and vocational rehab and training.
The senior population in Florida is another significant segment of the market. We've been focusing on seniors, especially those living in urban communities with low-income housing options that are currently substandard.
One project of note is the Mary Bethune Apartments in Tampa. It is an old, senior living building that was developed in the 1960s and had never been rehabbed. It is an eight-story high-rise with 150 units, and needed upgrades and modernization. The developer partnered with the housing authority and completely gutted the building. We provided $18 million in construction and redevelopment costs for this project. Mary Bethune Apartments had their grand opening a few months ago. Seeing the looks on the residents' faces when they moved in is indescribable.
Do you think Florida has been largely underserved as far as affordable housing goes?
I'm sure that's the case. Florida, like many other states across the U.S., is underserved when it comes to affordable housing. I think it's driven by the lack of available public sources of funding. They're highly competitive. You might have 85 applicants for the same pot of funds, in terms of low-income housing tax credits that the state manages, and out of those 85, you might have five or 10 developments that make it through that phase and get funded. We should be dedicating more funding toward affordable housing; that's when you see positive changes in the community.
How much of the housing you work on is senior housing?
About 50%.
Talk about the range of projects you've been working on over the past year.
Last year was the best year we've had in this region. We ended up with several transactions throughout the state, and we're currently working on financing a few deals this year, including a senior deal in Fort Walton Beach, a family-oriented project in Port St. Lucie, new housing for low-income housing families in Middleburg, and a small housing community near Jacksonville. Then, down in South Florida, we've been providing community development loans to some of the larger developers to revitalize the Homestead area, as well as revitalization of infill urban communities within the old Northwest region of Miami-Dade.
How do the needs and challenges in Florida compare to those in other states you've worked with?
One advantage Florida has is that there is a pretty straightforward process that developers go through to be awarded funding. In some states, the funding source can be quite complex with a bit of red tape. Ultimately, it starts with how much funding the government allocates toward affordable housing, given that the income generated is not going to be as strong as your typical commercial rental property.
How does Florida's unique climate factor into the challenge of getting new projects financed?
In Florida, because of our steady climate, we can develop these projects year-round without a lot of hiccups caused by bad weather.