Vornado Shutting Doors on Penn Plaza Food Hall 
The Pennsy food hall at the base of 2 Penn Plaza will shut at the end of March
---
---
The Pennsy food hall at Vornado Realty Trust (VNO)'s 2 Penn Plaza will be closing its doors at the end of next month. 
One of the tenants at the food hall, vegan stall Cinnamon Snail, said in a Facebook post that it would be shutting down after receiving a notification of the food hall's impending closure on March 31.
The owner of Cinnamon Snail, Adam Sobel, confirmed the food hall's closure to Commercial Observer. He added that the building is going through a large-scale renovation. A second vendor contacted at the space also confirmed the closure. 
A Vornado spokesperson did not immediately comment. 
The food hall, located on Seventh Avenue between West 31st and West 33rd Streets, sits next to Madison Square Garden and Penn Station. Vendors include Pat LaFrieda, The Little Beet, Ribalta, Sabi Sushi and Taco Dumbo, alongside a bar and outdoor beer garden. 
This isn't the first time that The Pennsy announced a closure; the space previously underwent a one-month closure in June 2017 for a renovation and expansion, the Wall Street Journal reported.  
Food halls, which have seen explosive growth in popularity, may be poised for a contraction, as CO reported. New York has already seen one recent casualty; last year, the Hill Country Food Park in Downtown Brooklyn shut its doors after operating for a mere six months.
Vornado has been working on a $2 billion modernization of the neighborhood around Penn Station, which includes work on 2 Penn Plaza, which is being rebranded as Penn 2, as Commercial Observer reported. The renovation will extend the first four stories of the building's base and add 145,000 square feet of office space. The plans also call for the redevelopment of the nearby Farley Building, which will include a new train hall servicing Amtrak and the Long Island Rail Road, as well as of 1 Penn Plaza. 
Vornado's 1 Penn Plaza, located across the street from 2 Penn Plaza, also had a high-profile tenant departure announced this week. The Kmart at the base of the property said it would be shutting down later this year, according to a state filing posted on Feb. 10. The store, with entrances at 250 West 34th Street and within Penn Station, said it would lay off 160 employees and close on May 4. News of Kmart's closure was first reported by Forbes.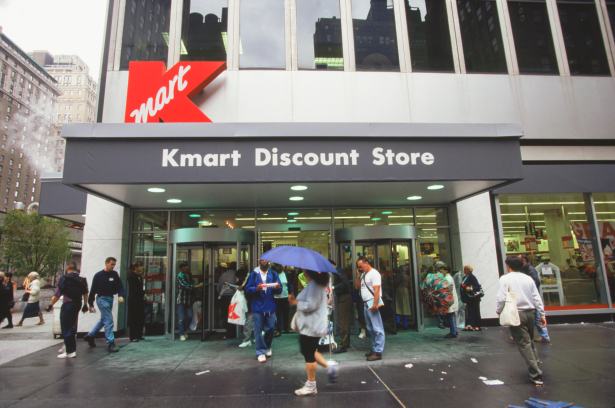 Other retail tenants at 2 Penn Plaza include JP Morgan Chase and Sprinkles Cupcakes, according to Vornado's website. Retailers at 1 Penn Plaza include Bank of America, Duane Reade, Modell's Sporting Goods and Swarovski, among others.
UPDATE: This story has been updated since publication to include a comment from Adam Sobel and to include details on Kmart's closure at 1 Penn Plaza.