Power Counsel: The Legal Eagles Who Have All the Influence
---
---
Real estate lawyers are the ones who make the industry go 'round.
They're needed for every step along the way: for the buying and selling, deal-making and developing, restructuring and rezoning, and applying for tax breaks. And they're the ones who navigate the network of laws and regulations that govern all of the above.
And while we could probably list 100 lawyers who are crucial to the real estate industry of New York, we picked five, who have become the authorities in their area, whether it be for community groups trying to prevent a development, the developer trying to build it, or the owner and landlords who want to sell it.
Without further ado, here are the power lawyers of 2019.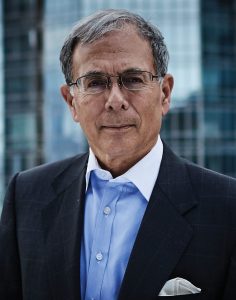 Scott Mollen
Partner, Herrick Feinstein
Scott Mollen has been in the business for over 40 years. During that time, he helped then-developer Donald Trump apply for tax abatements in the 1980s, lobbied for hate crime legislation in the 1990s (it was passed in 2000), and negotiated with the last-remaining tenant at 15 Central Park West in the aughts, clearing the way for the city's most successful tower of the century to be built.
Mollen is a business litigator with Herrick Feinstein, and though he doesn't officially specialize in real estate litigation, he has become known as the go-to guy for developers with land-use cases on their hands.
By his own calculation, in the last two years, Mollen has defended over $1 billion of real estate developments in connection with land-use challenges brought by community groups and local public officials.
Two of Mollen's open dockets include cases against developers on the Upper West and Upper East Sides. Mollen is defending Mitsui Fudosan and SJP Properties, the developers behind a 668-story development at 200 Amsterdam Avenue, which was to become the neighborhood's tallest tower until Extell Development released plans for a 775-foot residential tower on West 66th Street.
A community group claimed that Mitsui and SJP's  tower was built on an illegal zoning lot, and, in March, a judge ruled in their favor and ordered the city's Board of Standards and Appeals to review the permits for the site.
On the Upper East Side, Mollen is defending DDG Partners and Global Holdings at their in-progress condo development at 180 East 88th Street, at which they are facing a similar claim.
While the cases are still in the courts or with the BSA or both, that hasn't slowed their progress.
"Both buildings are still going up," Mollen said. "There's been no injunction."
Mollen said that the nature of anti-development cases has changed over the years.
"In the past, many challenges included claims that environmental impact statements were not sufficient," he said. "Today, it's become more common that opponents of new developments retain their own zoning consultants and then argue that building permits were improperly issued because of noncompliance with New York city's zoning resolution."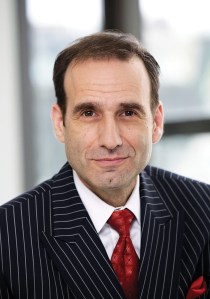 Michael Hiller
Founding Member, Hiller PC
Article 78s—which are used to appeal decisions made by local agencies—are not necessarily the most beloved cases, but they give New Yorkers a chance to have a say in what gets built.
Or at least, that's how Michael Hiller sees it.
Hiller, who heads the eight-lawyer team at Hiller PC, has a docket full of land-use and preservation cases where he represents community groups and neighborhood associations against unwanted development.
"What we're really trying to do is protect communities and to ensure the development doesn't adversely affect them," Hiller said.
Hiller's practice isn't specific to land-use cases, but more and more of its attorneys' time is being taken up by them.
"We are in the midst of the most developer-friendly mayoral administration," he said. "As a result, there's been a tremendous and increasing demand for our services."
Two victories include a challenge against the conversion of the landmarked First Church of Christ on Central Park West, which was rejected by the BSA, and the Landmark Preservation Commission's decision to reject an addition to the Harper-Gibbons House at 339 West 29th Street, the city's only remaining Underground Railroad stop.  
Hiller is also representing community groups on the Upper West Side which are opposing an expansion of the American Museum of Natural History, and previously challenged the expansion of the Metropolitan Museum of Art into Central Park.
"We are outgunned and outmanned in just about every land-use, zoning and preservation litigation we're involved in because developers have resources we can't possibly tap into," Hiller said. But his firm compensates by working harder on cases they think they can win.
And while some developers might consider his work that of a naysayer, Hiller said that's not the case.
"We will support responsible development, and we've done that in the past," Hiller said. "But we emphasize the word 'responsible,' meaning that the project is good for the city and the developer's goals and the community's goals align."
Luise Barrack
Managing Member, Rosenberg & Estis
Luise Barrack is at her office at 733 Third Avenue every morning by 7 a.m., 7:30 at the latest.
"It's because I love what I do," Barrack said.
Barrack is a managing member of real estate law firm Rosenberg & Estis, and the head of the firm's litigation department.
Under Barrack's leadership, the firm expanded from 45 lawyers in 2010 to more than 80 lawyers today, putting it second only to Fried Frank as the firm with the greatest number of real estate lawyers in the city, according to The Real Deal's count. To accommodate the growth, Rosenberg recently expanded its footprint, taking an additional floor at its Midtown office building.
The firm has also stepped into the ring on some of the industry's high profile cases. This year, Rosenberg's litigation lawyers secured a win in one of the most-watched real estate cases of the past several years, Altman v. 285 West Fourth LLC, which might have changed the way rent-stabilized apartments were deregulated. A court found in favor of the landlord in the case, thereby preventing the re-stabilization of tens of thousands of units throughout the city.
Rosenberg's lawyers have represented clients like Douglas Elliman, Eli Zabar and Delshah Capital, and wrote an amicus brief on behalf of the developers of 50 Murray Street, where the tenants claimed their units were illegally deregulated.
Back in the day, Barrack represented Vornado Realty Trust in a rent-stabilization case at 220 Central Park South, successfully paving the way for the real estate firm to build its 79-story condominium tower, where Ken Griffin paid $238 million for the penthouse in 2018.
And though we're late in the real estate cycle, Barrack said she hasn't seen it impact the type of cases coming in to the firm.
"I haven't seen a slowdown on the boom so to speak," Barrack said. "The amount of people who are still involved in, interested in, want to buy, sell,  and rade real estate hasn't really changed."
Joanne Franzel
Partner, Gibson, Dunn & Crutcher
It takes more than dumb luck to land the deal of the year.
And in 2018, that designation went to Joanne Franzel, who closed one of the highest-profile transactions in the city when she represented Jamestown in the $2.4 billion sale of the 1.2-million-square-foot building at 75 Ninth Avenue to Google, while keeping Chelsea Market under Jamestown's management.
Franzel is a partner in the law firm Gibson, Dunn & Crutcher's New York Office, and has been instrumental in some of the city's most notable recent deals.
In addition to the Google deal, she was also heavily involved at Hudson Yards, where she helped with the acquisition of 55 Hudson Yards, handled the anchor tenant lease for BlackRock at 50 Hudson Yards, and was involved in the equity transactions with Time Warner, KKR and Wells Fargo, which each moved its corporate headquarters to 30 Hudson Yards.
While these might be the most visible of her deals, Franzel has been active in high-stakes real estate deals for almost 40 years. She started at Gibson Dunn in 1980, and became a partner in 2016, the first to do so after Gibson Dunn changed a policy requiring its employees to work full time for 18 months before becoming partner.
Franzel had started working flex hours in 1988 when her first son was born, and didn't intend to change once they were grown, she told Commercial Observer in a previous interview.
Franzel worked with Jamestown long before the Google deal, since at least 2008, when she represented the company in its purchase of 1250 Broadway. She also helped Jamestown buy and sell the Falchi Building in Long Island City, Queens, make its first foray into the Bronx, and worked extensively on the lease-up at Chelsea Market.
As for what's ahead, Franzel wrote in an email that she's not slowing down.
"Despite plenty of general anxiety that it's been 10 years since the last major downturn and the next one must be coming soon, there are no signs of the deal flow relenting," she wrote.
Bruce Stachenfeld
Founding Member and Chairman, Duval & Stachenfeld
Last Wednesday was a big day for Bruce Stachenfeld: It was the day the long-awaited regulations for the opportunity zones (OZ) program were released.
Stachenfeld founded Duval & Stachenfeld 20 years ago with Patrick Duval and built it into the 50-person team it is today. The firm focuses solely on real estate, something Stachenfeld is proud of, and so, when the OZ program was announced, he wanted his lawyers to become subject experts.
"The opportunity zone frenzy slowed up the last few months. I think because the investors were nervous committing to funds and deals before the regulation came out," Stachenfeld said. But now, the waiting is over. "This may be the gasoline in the OZ tank that really makes it take off."
Some of the deals Stachenfeld has worked on over the years include the acquisition and financing of Industry City, a 30-acre swath of land in Sunset Park, Brooklyn, on behalf of three of the owners, Angelo Gordon & Co, Jamestown and Belvedere Capital. Stachenfeld also represented Angelo Gordon on its $510 million acquisition of a 75 percent stake in 575 Lexington Avenue in 2015.
While the bulk of the firm's business is standard JV deals, Stachenfeld said he's noticed an uptick in platform transactions, where the equity invests in the sponsor rather than the property, which are more complex.
"It's the flavor of the year," he said.
Stachenfeld stepped aside as managing partner this year and took the title of chairman instead in order to spend more time working with clients. Terri Adler, a long-time attorney at the firm, took Stachenfeld's place.
"I'm more of what you might call outward facing, and Terri's taking on more of the mantle of running the firm," Stachenfeld said, "something she started to do along the way, anyway."
Stachenfeld writes regularly on real estate law in various publications and is publishing a book called, If You Want to Get Rich, Build a Power Niche.