Making Plays: Senior Living Is the Asset Class Du Jour for Welltower and Others
---
---
Elizabeth Vega is a 73-year-old New Yorker who lives in the Scheuer House in Brooklyn. Her son, who lives in Park Slope, calls every day to check up on her, and if she doesn't answer, "It's a big to-do," Vega said.
Six years ago, Vega moved into the 86-unit building, which is operated by the nonprofit Jewish Association Serving the Aging (JASA). Despite two recent knee surgeries, she gets around.
"It doesn't stop me from walking and doing whatever I want!" she said.
Vega is one of the thousands of post-retirement adults in New York who live in senior housing, and she's one of the lucky ones. New York City has a dearth of senior housing at all income levels, while its aging population continues to grow rapidly.
"People think New York is this hip young place," said Donald Manning, the director of housing at JASA, which develops and manages senior communities. "But there's a large aging population who contributed to the New York we know and made it what it is."
New York City has 1.5 million residents over the age of 60, comprising 18.2 percent of the city's population as of 2018, and it's expected to keep growing, census data shows. In the decade between 2007 and 2017, the population over 65 grew at double the pace of the rest of the New York City's population, by a total of 287,000. In fact, during that period, Manhattan lost people under the age of 65, while the over-65 cohort grew by 62,214, according to a report from the Center for an Urban Future.
And yet, the city is unprepared to house them. That is one of the reasons that senior housing is the asset class du jour.  
It's also because it's that time in the cycle. As retail and multifamily have become less attractive assets, a lot of commercial real estate firms have turned to health care and senior housing, said Ari Dobkin and Ari Adlerstein, the health care team at Meridian Capital Advisors. The duo has seen increased interest from traditional commercial real estate firms looking to diversify their assets this late in the cycle.
In New York, that's translated to a wave of new development of luxury senior housing and an influx of new players into the space. The new players are both commercial real estate companies trying their hand at senior housing for the first time and existing senior housing players making their first move in a core urban market like New York.
The new developments include two projects from Welltower (WELL), one of the largest senior asset owners in the country, and developer Hines, one on the Upper West Side and one in Midtown East. There are at least four more luxury or market-rate assisted living developments underway in Manhattan and Brooklyn, as well as several independent living facilities for low-income seniors from other developers.
Senior living subdivides into three criteria: independent living, assisted living (which includes memory care) and skilled nursing. Assisted living is generally private pay and despite being licensed by the New York State Department of Health, is more similar to multifamily, whereas skilled nursing is often public pay and highly dependent on state-level policies in regard to reimbursement.
"We have 50 states; there are almost 50 different reimbursement plans," Adlerstein said. For that reason, many real estate companies prefer to focus on assisted living, which is less complex and not dependent on state-specific knowledge, he said.
As of March 2019, there were a total of just 11,142 assisted living beds in the five boroughs of New York City of which a mere 1,107 were in Manhattan, according to data from New York's health department, and that includes some of the new developments. The neighborhoods with the largest concentration of seniors over 65, according to a 2017 report from the city comptroller, are the Upper West Side and Upper East Side in Manhattan, and three neighborhoods in Queens.
In addition, New York State has an assisted-living program (ALP), which subsidizes some types of assisted-living models. The ALP essentially redirects funds that would go to reimbursing skilled nursing care, towards lower-cost care models, for people who are eligible for nursing care.
In New York City, ownership within all categories is fragmented, and existing facilities are owned by a combination of private families, real estate investment trusts, nonprofits and public or private partnerships.
A wider look shows that Welltower, an Ohio-based real estate investment trust, is the largest owner of senior real estate in the New York metro area, according to an analysis by Real Capital Analytics. Welltower owns 44 assisted-living facilities out of 296 in the tristate area, with over 4,000 units, while Ventas, a Chicago-based REIT, is the second-largest owner in Gotham, with a total of 29 properties and 3,733 units.
Welltower is also the largest owner of skilled-nursing facilities by number of properties (16), while SentosaCare, which has been sued numerous times for the quality of its care (or lack thereof) and was the subject of a 2015 expose by ProPublica, is the largest by bed count, with 4,536 beds across 14 properties.
Welltower and Ventas are the second- and third-largest senior housing owners in the country, according to a 2018 ranking by the American Seniors Housing Association. (A spokeswoman for Welltower said the company declined to comment.)
Luxury development
Welltower's two new developments will be the company's first foray into Manhattan—a nod to an increasing awareness that seniors want to age in place.
The REIT was early to the trend of developing luxury senior housing in New York. In 2016, Welltower CEO Tom DeRosa approached Hines about partnering on such a development. Hines had been eyeing a few sites for development in Manhattan at that time, so the two clicked.
"We came together very quickly and decided to partner and within less than six months had identified our first site," said Sarah Hawkins, a regional COO at Hines.
The two companies have partnered on two senior housing buildings in Manhattan, one at 139 East 56th Street to be operated by Sunrise Senior Living, a frequent Welltower partner, and a second at 2330 Broadway on the Upper West Side, both of which will include both assisted living and memory care. The East 56th Street location, designed by SLCE Architects, will target affluent New Yorkers (Hines declined to give Commercial Observer hard numbers on the price of units) and include 151 units across 16 stories with amenities that include a movie theater, an art studio and a fitness center. It is scheduled to open in 2020.
"There's a need across New York City, but the greatest need is in Manhattan, so we—both Hines and Welltower—wanted to start there," Hawkins said. "But now we're looking at other sites all the time." Hawkins pointed out that as of the latest tally, there were just 70 licensed memory-care beds in all of Manhattan.
The developers preferred ground-up development because the specifications for assisted living are stringent and are overseen by both the city's DOB and the state's Department of Health, so converting existing residential properties can be tricky. In addition, a ground-up allowed them to pick a property that met their criteria in terms of floor plates and total square footage, which was essential to the model of care they plan to provide, Hawkins said.
Ran Eliasaf, a partner at private equity firm Northwind Group, which is developing a luxury senior center on the Upper West Side, can attest to the difficulties inherent in conversion. Northwind teamed up with Harrison Street Real Estate Capital and the Engel Burman Group, one of the larger senior living operators in the New York metro area, to redevelop a senior center formerly known as the Esplanade, at 305 West End Avenue into a luxury assisted-living facility.
"We found that there was some mismatch between the DOB versus the DOH," Eliasaf said. "Just making all the agencies work together, we found that a challenge."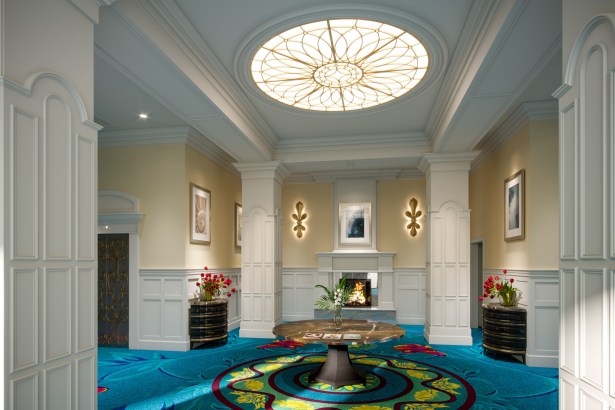 The partners bought the property for $150 million in 2016 and have recently begun leasing apartments at the 231-unit building, which has three floors of amenites,  with a library, a hair salon, and a 24-hour café. Pricing begins at $7,800 per month for a studio, $11,000 per month for a one-bedroom and $17,000 for a memory-care unit, Eliasaf confirmed.
Northwind is also active on the financing side of senior housing, and plans to double down on the sector, in both assisted living and skilled nursing, Eliasaf said. "We definitely see a shift," he said. "More private-equity shops are very interested in the space. More sophisticated capital is coming into the space."
A fourth luxury senior development, this one at 1802 Second Avenue at East 93rd Street, is from a joint venture between Maplewood Senior Living and Omega Healthcare Investors. Designed by Handel Architects and dubbed the Carnegie Hill Inspir, rentals start at $12,000 a month, Bloomberg reported.
Core urban markets are an underserved submarket in the senior-living space, and they're also attractive to institutional investors, said Meridian's Adlerstein, who may feel more comfortable in core and secondary markets.
"In senior housing, the local market is much more important," Alderstein said. Since it's generally private pay, "you want to be in a place where the demographics support that."
Market-rate development
Scott Barone of Barone Management is working on his company's first senior housing development at a former orphanage in Dyker Heights in Brooklyn.
Barone got his start in New York's market in hotels and said developing senior housing feels similar.
"It really does feel like a boutique-hotel-kind-of-approach," he said. That's because there's so much emphasis on the public spaces and amenities.
Barone's development, at the former Angel Guardian Home, will have two food and beverage spaces,  a screening room and a nail and hair salon to start.
"In your 80s, to skip down the street to the local hair salon is not the easiest thing to do," he said.
Barone is awaiting approval from the Landmarks Preservation Commission to expand the historic building, which was built in 1902. The market-rate facility is part of a block-long development which will include an elementary school and condominium building. "Originally our plans for the site, when we first put it into contract in 2018, were educational and residential," Barone said. "The community really created a bit of an outcry, and really rallied around senior housing."
Barone listened, and realized there was indeed a demand for senior housing that wasn't being met in South Brooklyn, so he changed course. It especially hit home for him because his own parents were looking to move out of their home in Whitestone, Queens.
"There was nothing in the area, period, forget something of reasonable quality, where you would want to live," he said.
Now he's already close to closing on a second location for senior housing. Barone has not yet announced who will operate the facility.
Another Brooklyn development, at 21 Clark Street in Brooklyn Heights, is being developed by a joint venture between Kayne Anderson Real Estate and The Freshwater Group, with Freshwater's operating arm, Watermark Retirement Communities, operating the facility. While Kayne provided the majority of the capital, Freshwater is overseeing the $100 million-plus development and teamed up with Tishman Speyer to transform the former Jehovah's Witness dormitory into senior housing, according to David Freshwater, the chairman of Watermark.
"There's definitely renewed demand for senior living in urban settings," Freshwater said. "For all the reasons that young people like to live in a city, older people like to live in a city."
The 317,500-square-foot building will include 273 units and 50,000 square feet of amenity space, including an art studio, a performance space and a pool.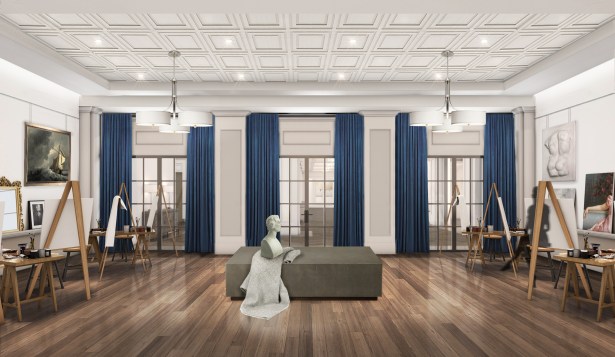 The Arizona-based Watermark owns and operates 56 properties nationally, in a variety of relationship models between the owner and operator, though it is moving away from the lease structure as is much of the industry, Freshwater noted.
"With our leases, we struggled like everyone else to chin the bar a lot of times, and have had to make adjustments," Freshwater said. "Across the industry, people are finding it to be a difficult structure."
That's because in a lease structure, the capital expenditures fall on the tenant, and there's often little incentive for the operator to invest in a property where there will be no long-term payoff.
Watermark generally holds a small ownership stake in its properties through The Freshwater Group.
"We like to do that, because it creates a better alignment of interests, so that if we do well as operators, then the owners do well, and we do well as owners," Freshwater said. "It just creates a better alignment than if you're just a fee manager and get your fee irrespective of how well the property does."
In the case of REITs, many use a RIDEA (REIT Investment Diversification and Empowerment Act) structure, which is a model that functions more like a joint venture. It allows the REIT to share in the operating profits, as long as there is a third-party manager. The structure was introduced in the REIT reform act of 2007 and gave REITs a new way to account for health care real estate income, in addition to the more traditional triple-net-lease structure.
Welltower, for example, generally operates under that structure. In January 2018, the company acquired a portfolio of senior housing properties operated by Sunrise and switched from a triple-net-lease to RIDEA. It did the same with a 27-property portfolio it acquired in August 2018, operated by Brandywine Senior Living.
Affordable housing
In addition to assisted-living facilities, New York City has a severe shortage of housing for low-income seniors. "The need for affordable senior housing in New York State is traumatic," JASA's Manning said.
There are 10,000 people on the waiting list for JASA housing, which has a portfolio of roughly 2,000 apartments. When a new affordable housing development opened at the Essex Crossing complex on the Lower East Side, 65,000 people applied for the 99 units, The New York Post reported.
In the past, the United States Department of Housing and Urban Development played a key role in financing construction and the development of senior housing, but many of those programs have been curtailed, though the federal government continues to offer subsidies through Section 8 and other programs.
The state and municipal governments have attempted to fill the gap, and in June 2018, Mayor Bill de Blasio committed $500 million to building affordable senior housing on underutilized NYC Housing Authority land. JASA has been elected for two such projects, one in Bushwick, Brooklyn and one in the Bronx, and is working with different construction and development partners on each.
JASA is also in the midst of developing a 115-unit senior housing building at 1490 Southern Boulevard in the East Cortona part of the Bronx, where they're working with female-owned company called Type A.
"They have shovels in the ground and they started to dig the hole," Manning said.
It's a start, but there's a long way to go to meet the needs of seniors. That's good news for developers who want to hop on the senior housing bandwagon, and good news for the fifth of New York City's population they'll be targeting.
"The more attention we can bring to senior housing is critical, at any income level," Manning added.
As for Vega, she feels fortunate to have a forever home. "I'm going to live here for the rest of my life!" she said.