Talking The Wharf and Other Projects With Madison Marquette's Peter Cole
---
---
Developer Madison Marquette is building some of the largest commercial projects on the East Coast, from Florida to New Jersey. The firm recently broke ground, with co-developer PN Hoffman, on the second phase of The Wharf, a 3.5-million-square-foot mixed-use development on the waterfront in southwestern Washington D.C. The combination residential-retail-office-and-hotel project has completely transformed what was once a low-slung stretch of fish markets and seafood restaurants into an upscale commercial neighborhood. The D.C.-based real estate company is also redeveloping the Asbury Park waterfront in Asbury, N.J. and Montgomery Promenade near Princeton, N.J. and Pacific Place in Seattle. It's also building a 28-story office and residential building called One Light Street in downtown Baltimore.
Commercial Observer spoke with Madison Marquette's chief development and asset management officer, Peter Cole, to talk about The Wharf and some of the company's other ambitious commercial projects.
Commercial Observer: Tell me about the overall development plan and philosophy for The Wharf.
Peter Cole: The first phase was about 2.2 million square feet that we opened as one component in October of last year. We've gone through a year of operation and we have commenced on the water side. And in April we'll commence work on the land side for the second phase which is about 1.35 million square feet. We're 26 years in business and we are a national firm that has a long history in placemaking of this sort.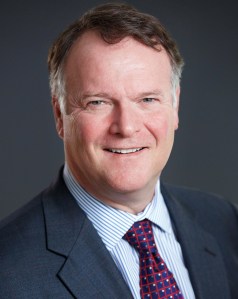 Phase 1 is 650 units of multifamily, 220 units of condominium, three hotels, a 140,000-square-foot music hall that seats 6000 designed by David Rockwell, 210,000 square feet of retail, a two deck garage underneath the whole project for about 1,500 cars. That mix is the same in the second phase—just over 1.3 million square feet, 255 apartments, 96 condominiums, 131 hotel rooms, almost 580,000 feet of office, 105,000 sf of retail. And we'll finish the marina with another 226 boat slips.
[When we started] the Southwest waterfront was not a desirable place. The fish market is important to us, it's the oldest continuously operating fish market in the country. A big part of our plan is vested in that history. We've taken that little nugget and from that we've designed a project to embrace that, not just cover it up and make it go away.
You know, the southwest waterfront was not a place where the world's most prominent law firms would migrate. You wouldn't expect it to be the world's highest price point for condominiums but that's what has happened. [Law firm] Williams and Connolly signed a 300,000-square-foot lease for the buildings they'll move into in the second phase. We've also brought in world-class architects for phase two; S9 did one of the water [Marina Operations and retail] buildings. ODA did a mixed use hotel. Rafael Vinoly did a condo building. Morris Adjmi is doing a beautiful jewel box office building. Hollwich Kushner [HWKN] is designing a retail building that cantilevers out over the water [for the marina]. SHoP Architects are doing two office and retail buildings.
What's going on with Asbury Park? Have you finished it?
Asbury Park is another project Madison has been involved with for a long time. It's the revitalization of a mile long strip of beachfront property in New Jersey. And we invested in Asbury Park, which is now one of the hottest destinations in the country. It's about 350,000 square feet of historical, retail and new entertainment. Bruce Springsteen started his tour there. We've brought back the boardwalk and the vitality of what Asbury Park was 100 years ago
These are incredible historic buildings interspersed with pavilion buildings that we're working on as we go. NJ Performing Arts does performances there, we host TED Talks there, and we have a partnership with iStar, which is building 1,400 homes just west of the boardwalk. They're selling condominiums for $1,000 a foot. So we have the boardwalk and all the retail along the oceanfront. And immediately adjacent to that we have a residential project.
What's the status of Montgomery Promenade, which is going to bring 287,000 square feet of retail to a site near Princeton?
We're about to commence construction. We've signed leases for Whole Foods and L.L. Bean.
What about your nearly complete mixed-use tower in Baltimore, One Light Street?
One Light is a 28-story mixed-use tower that we're incredibly excited about. We just moved our first large office tenant into the building. It's a mix of retail, office and multifamily, so it's a vertical stacked mixed use project. The first office tenant to move in is M&T bank, it's their regional headquarters at 150,00 square feet. Above that we have 280 units of luxury multifamily. It's a super-cool contemporary glass tower and on the rooftop we have amazing views. We have this incredible amenity deck with an infinity pool, dog runs, spas. It sits in the traditional central business district of Baltimore. It's gone through a complete renaissance. The garage and office are complete, the multifamily will start occupancy in March of this year.