TH Real Estate Closes on $330M Strategic Fund for Industrial Acquisitions
---
---
TH Real Estate has raised over $330 million for its new U.S. Strategic Industrial Fund I as it aims to fill the void of growing demand for industrial assets that can facilitate e-commerce deliveries in major metropolitan areas across the country, Commercial Observer has learned.
The new fund will allow the firm—an affiliate of Nuveen, the investment management arm of TIAA—to target and potentially establish a portfolio of roughly $1 billion in bulk and light industrial assets, according to information from TH Real Estate. The company plans to acquire and develop these assets in "last mile" locations—hotspots near transportation hubs and nearby major e-commerce supply chains.
"While the traditional port-driven warehouse markets continue to grow at a consistent pace, online commerce is accelerating demand for state-of-the-art facilities that can facilitate same-day and one-hour deliveries in major metropolitan areas across the U.S.," Brad Simpkins, a portfolio manager of the fund, said in a prepared statement. "A supply shortfall in these facilities coupled with healthy economic growth has generated significant pent-up demand for these industrial properties."
The fund has already been utilized in the purchase four properties. It has acquired a 863,600-square-foot industrial building at 301 Business Center in Tampa, Fla.; Empire Business Park, comprising two multi-tenanted business parks, totaling 212,626 square feet and located at 701 Willow Pass Road in Pittsburg, Calif.; Serrano Business Park, a nearly 19-acre site comprising three facilities, totaling 327,080 square feet in Jurupa Valley, Calif.; and 8575 Volta Drive, a 168,425-square-foot industrial warehouse and logistics facility located in Humble, Texas, a suburb of Houston.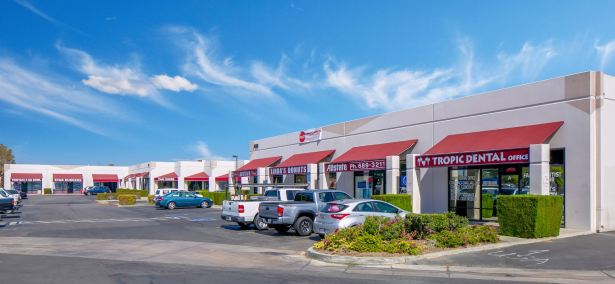 "Investor interest in this asset class remains strong, reflecting the opportunities created by a growing economy and a supply shortage that keeps vacancy rates low and rents high," Graydon Bouchillon, the head of U.S. industrial at TH Real Estate, said in prepared remarks. "[This fund has] attracted a wide range of interest from sophisticated institutional investors, individuals and financial advisors, reflecting broad-based interested in our diversified investment strategy."
For 65 years, TH Real Estate has been an active investor in the industrial sector. The firm's industrial holdings in the U.S. total $8.8 billion across 998 properties, and it manages approximately $11.2 billion of industrial assets globally.
The industrial and logistics sector saw 61.5 million square feet of absorption in the third quarter against the roughly 49.9 million square feet that was delivered, showcasing strong underlying fundamentals, according to a report from CBRE. The overall availability rate declined 10 basis points to 7.1 percent, while the vacancy rate declined to a historic low of 4.3 percent—down 10 basis points on the year. Buoyed by demand, net asking rents increased 1.7 percent to $7.21 per square foot, which is the highest level experienced by CBRE since it began tracking the metric in 1989.
TH Real Estate expects industrial rent growth in the sector will continue to outperform other areas of commercial real estate next year as it believes supply will remain constrained for the very properties it plans to target with this new fund, according to the firm's 2019 industrial outlook report.