Presented By: Colliers International
Real Estate Trends: No Heartbreak on New York Hotel Investing
---
---
When it comes to travel, if you ask anyone to list the top cities they'd like to visit, New York would invariably be included. Its compact 321 square miles attracts more than 62 million visitors each year, according to the Mayor's Office and NYC & Company.
To put this in perspective, the entire nation of China and its 3.7 million square miles hosts roughly 60 million tourists every year. Italy's 116,000 square miles attracts 58 million people per year, according to global tourism data.
Travelers are flocking to the Big Apple. From the newly built World Trade Center and 9/11 Memorial and Museum to the retail mecca of Times Square and the serenity of Central Park, there is always something to attract tourists.
New York City saw a record 62.8 million visitors in 2017, up nearly 15 percent from five years ago. Not only are they coming in droves, but they're also spending money, averaging $700 per person.
What does this mean for the hotel market?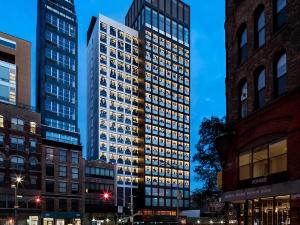 More tourists mean more hotel rooms, which fuels demand for new development. This creates an opportunity for smart hotel developers and hospitality investors to capitalize on tourism's financial upsides.
The average yearly number of hotel rooms sold in New York City increased 15 percent from 99,400 in 2014 to 114,100 in 2017, according to a NYC & Company hospitality report. Despite the Airbnb phenomenon, travelers still want all the services, amenities and conveniences that only hotels can provide.
On the investment side, hotel trading has come back after a nearly 24-month lull with cap rates in New York ranging from 5 percent to 6 percent, depending on the type of hotel and its location in the city. The average sale price of a hotel investment has nearly doubled from the bottom of the market; however, transaction volume is still off 30 percent to 40 precent, according to Colliers International research.
The Average Daily Rate, or ADR, has risen each month over the last six months in the greater New York City metro area. This means more people are coming to New York and staying longer. The occupancy rate for hotel rooms increased to 92 percent and demand rose by 4 percent in the first half of 2018. The average price per room also went up by nearly 5 percent to $307 per night.
Some developers and operators are taking advantage of this positive momentum.
As of September 2018, there were 123 hotel projects in the pipeline, and by the end of the year, active inventory citywide should reach 122,500 rooms. All these signs point to a market on the upswing.
Last month, Marriot opened the Times Square EDITION hotel in Midtown with 452 guest rooms. The Netherlands-based hotel chain citizenM opened their second New York City hotel with 315 keys down on the Bowery earlier this year.
In July, Choice Hotels opened up the Insignia Hotel in Brooklyn and Fairfield Inn by Marriot is scheduled to open a 95-room hotel in Jamaica, Queens, early next year.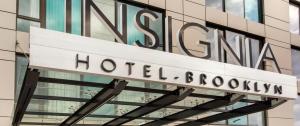 Others are still in the planning stages, including Brookfield's 164-room Pendry Hotel, which will be in Manhattan West and will come online in 2021. In NoMad, Flag Luxury Group secured a $250 million loan to build the second Ritz-Carlton Hotel in New York City.
Even Holiday Inn Express has doubled down on the boroughs with planned hotels in Brooklyn (Bushwick, Sunset Park); Queens (Long Island City, Jamaica, Woodside); and two in the Bronx by the end of next year.
The hospitality real estate market in New York is booming. As long as people travel the world, New York will always be a top destination, providing an exceptional risk-reward return for the country's most dynamic hotel market.
Bronx
,
Brooklyn
,
Buswick
,
Central Park
,
Colliers International
,
Fairfield Inn
,
Insignia Hotel
,
Jamaica
,
Long Island City
,
Manhattan West
,
New york city
,
Pendry Hotel
,
Queens
,
Ritz-Carlton Hotel
,
Sponsored
,
sponsored-link
,
Sunset Park
,
Times Square Edition Hotel
,
Woodside
,
World Trade Center