Target Targets UES, Staten Island and Queens for New Smaller Stores
---
---
Target has hit a triple in New York City.
The discount retailer signed new deals for its new small-format stores in Staten Island, Manhattan and Queens, according to a news release from Target.
Target completed a 46,000-square-foot lease for the entire one-story building at 1520 Forest Avenue in Elm Park, Staten Island—for the company's first small-format store in the borough.
The property, which is owned by Kimco Realty, is located near Marianne Street and is called Forest Avenue Plaza. Target's deal is for 15 years with three five-year options, a Target spokeswoman told Commercial Observer. The store will open in 2019.
The Staten Island store will offer a CVS/pharmacy and Starbucks inside. (Starbucks and Target have been partners for two decades, while CVS acquired Target's pharmacy and clinic business in 2015 and operates in Targets across the country).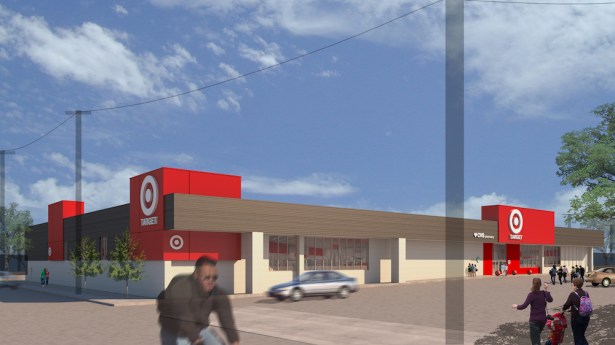 Target will be the only tenant at Forest Avenue Plaza, as the existing PetSmart store will relocate across the street to Kimco's  Forest Avenue Shopping Center across the street. Jeff Howard of Ripco Real Estate handled the deal for Target, while Kimco Realty's Brett Cooper handled the deal for the landlord in-house.  
"Target's signature mix of convenience, quality and variety will be a welcome addition to the retail offerings along Forest Avenue," Joshua Weinkranz, the president of the northern region for Kimco Realty, said in a statement. "With four small-format Target leases now in our New York metro portfolio, it's clear that there is strong demand for the concept, especially in densely populated areas."
The other Target locations in Kimco properties are at Independence Plaza in Selden, Long Island; at Meadowbrook Commons in Freeport, New York; and in Haddon Township, New Jersey at Westmont Plaza.
Target plans to open 130 new small format stores around the country by the end of 2019, so it can reach customers in more urban areas.
"As we continue to expand our footprint with small-format stores throughout New York, we strive to provide a convenient, one-stop shopping experience customized for locals, commuters and visitors in each unique neighborhood," Mark Schindele, a senior vice president at Target, said in prepared remarks. "All three of these new stores will offer the best of Target in that borough, yet curate the assortment to meet the needs and preferences of the nearby community."
In another transaction, Target inked a 15-year, 22,600-square-foot lease on the Upper East Side at TF Cornerstone's 1201 Third Avenue—an apartment building known as The Fairfax—for its first store in that neighborhood (and seventh Target location in Manhattan).

The store will open in 2019 and occupy a portion of the ground floor and entire lower level of the property near East 70th Street. Richard Skulnik of Ripco represented Target in this deal, while Andy Kahn and Christian Stanton of Cushman & Wakefield brokered the transaction for TF Cornerstone.
"With its wide assortment of products and quick shopping experience, the new Target will become a valuable resource for not only residents of The Fairfax, but the entire Upper East Side community," Steve Gonzalez, the director of retail leasing at TF Cornerstone, said in a statement.
And finally, Target has signed a 15-year, 47,000-square-foot deal at A&H Acquisitions' development at 22-11 31st Street in Astoria, Queens between Ditmars Boulevard and 23rd Avenue.
The outlet, which will also have a CVS inside, is slated to open in 2022. Target will have a portion of the ground floor for an entrance, which leads to the store on the entire second and third floors. Ripco's Howard brokered the deal for Target in this transaction as well.
"Our partnership with Target will bring convenience and value to Astoria and Ditmars-Steinway residents," Alex Adjmi, a principal at A&H Acquisitions, said in a statement. "We're excited about our plans to develop a destination that will reflect the energy and personality of the neighborhood, while meeting many of the community's retail needs."
The asking rent in the deals were not immediately available. These three new stores will each employ approximately 50 to 100 team members, according to the release.
With additional reporting provided by Rebecca Baird-Remba.
1201 Third Avenue
,
1520 Forest Avenue
,
Andy Kahn
,
Brett Cooper
,
christian stanton
,
Cushman & Wakefield
,
CVS/pharmacy
,
Forest Avenue Plaza
,
Jeff Howard
,
Kimco Realty
,
petsmart
,
Richard Skulnik
,
Ripco Real Estate
,
Starbucks
,
Steve Gonzalez
,
Target
,
TF Cornerstone
,
Weinkranz