Mack Real Estate Lends $83M to Chetrit Group, Read Properties for Brooklyn Property Refi
---
---
Mack Real Estate Credit Strategies has provided The Chetrit Group with an $82.5 million first mortgage backed by three pieces of collateral, including the The Tillary Hotel and luxury rental property 60 Duffield—both of which are located at 85 Flatbush Avenue Extension in Downtown Brooklyn—plus a handful of condominium units at Chetrit's 135 West 52nd Street in Manhattan, Commercial Observer has learned.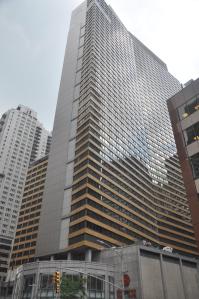 The deal closed on April 16 and has a 60 percent loan-to-value, sources said. It refinances and replaces roughly $40 million in construction financing on The Tillary and 60 Duffield, provided by TD Bank in September 2013, property records show.
The refinance also includes a $19.5 million, three-year, floating-rate bridge loan from Mack Credit, records show.
The Tillary Hotel and 60 Duffield are each located at 85 Flatbush Avenue Extension, a 12-story, roughly 126,000-square-foot mixed-use building constructed in July 2015. The Tillary is a 174-key, boutique hotel housed on the first six floors of the building, while 60 Duffield is a 64-unit residential portion from floors seven through 12.
Monthly rents at 60 Duffield range from $2,445 for studios to $4,100 for two-bedroom units, according to information from StreetEasy.
Property records show that Chetrit holds a 60 percent majority stake in 85 Flatbush Avenue Extension, and Brooklyn-based Read Property Group owns the remaining 40 percent of the mixed-use development. An official at Read Property Group declined to comment on the deal.
Officials at The Chetrit Group could not immediately be reached. Mack Credit declined to comment on the financing.