After Settling Airbnb Suit, Salim Assa Sells West 55th Street Building for $50M
---
---
Fresh off a $1.2 million settlement with the city for alleged illegal Airbnb rentals, landlord Salim Assa has sold one of his Midtown residential buildings for $50 million, Commercial Observer has learned.
Assa Properties has unloaded 19 West 55th Street to Abraham Leifer of Aview Equities in a sale that closed last week, according to a press release provided first to CO from Assa's firm. The fully leased, nine-story building between Fifth Avenue and Avenue of the Americas has 7,600 square feet of retail space and 23 rental apartments that include both market-rate and stabilized units.
Meanwhile, the beleaguered developer will hold onto 15 West 55th Street, the attached residential property next door anchored by Italian fashion designer Domenico Vacca's clothing boutique. The two buildings together used to be known as "The Branson," a pair of rent-stabilized properties that Assa acquired for $60 million in 2013. He then revamped both buildings for $18 million and leased the 14,600-square-foot retail space at 15 West 55th to Vacca.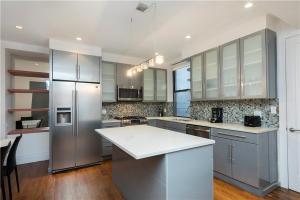 The release claims that the properties were "only 25 percent occupied" when Assa acquired them but are now "substantially leased."
The sale isn't related to the settlement, according to Assa's spokespeople. As part of the deal he struck with city a day ago, Assa is required to hire property managers to oversee 15-19 West 55th Streets as well as two other buildings in Hell's Kitchen. But the new owners of No. 19 will be exempt from that rule.
"Since we purchased this portfolio, Assa Properties has made the investment to bring the properties to their current first-class state, matching the premium location in the center of Fifth Avenue's luxury retail corridor," Assa said in a statement. "We're thrilled to offer this prime opportunity with 19 West 55th Street."