REIT-ail Rebound?: How NYC's Publicly Traded Retail Landlords Fared in Q3
Stats point to a market in 'non-recovery,' but the likes of GGP, Acadia and Vornado are looking on the bright side
---
---
By this point, the brick-and-mortar retail sector's struggles have been documented to the point of monotony, with talking points like the rise of e-commerce and the downfall of big-box retail now beaten into the real estate industry's collective consciousness. It's a state of affairs that appears to be lingering, still, both in New York City and across the country at large—and most evident through the drop in rents that landlords are able to command at their retail properties.
In a report released last week, CBRE noted that pricing in the city's retail market continues to be "misaligned with demand." While noting "downward adjustments" that are bringing landlord expectations closer to those of tenants, the brokerage cited data indicating that overall average asking rents in Manhattan's "main [retail] corridors" have dropped 23 percent since peaking in 2014. Meanwhile, CBRE's taking rent index—a measure of the rents actually agreed between landlords and tenants—has fallen to 82 percent of average asking rents, which the brokerage said is the lowest percentage seen since 2010.
It is a trend also seen across the retail market nationally. Online real estate transaction marketplace Ten-X said in a report, also released last week, that the national retail sector remains in a state of "non-recovery"—with effective rents up barely 2 percent year-over-year at the end of the second quarter, vacancies ticking up marginally and retail deal volume sagging to a four-year low of $14.6 billion.
Talk of the current market dynamic was inescapable as the nation's major publicly traded landlords declared their third-quarter earnings in recent weeks. Chief executives have been forced to acknowledge headwinds, but also position their companies as able to deal with such conditions. For retail-focused companies with a national presence, like GGP and Acadia Realty Trust, quarterly earnings calls presented yet another opportunity to assuage concerns about the state of their core business, while New York commercial property giants like Vornado Realty Trust used the chance to talk up the prospects of their high-street Manhattan assets.
Here's a look at what was said as some of the city's major retail landlords reported to Wall Street.
GGP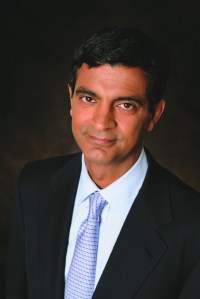 Sandeep Mathrani, the chief executive officer of the Chicago-based retail giant, said that operations "picked up" in the third quarter "as new tenants took occupancy," pushing the company's portfolio to more than 95 percent occupied. While that dynamic is expected to continue "throughout the remainder of 2017 and into the next year," Mathrani noted that the year has seen "heightened bankruptcies and termination income"—to the tune of $16 million in net termination income this year—as more retailers threw in the towel.
But he also cited "a number of exciting new store openings" across the GGP portfolio from the likes of Forever 21's Riley Rose beauty store concept, women's apparel store Zara and clicks-to-bricks clothing retailer Untuckit. In New York, the company also saw Italian luxury brand Bulgari reopen its flagship at the Crown Building at 730 Fifth Avenue and, in a new deal, signed footwear brand Vans to its first Fifth Avenue store, at 530 Fifth Avenue.
Mathrani also pointed to Chinese e-commerce giant Alibaba's $8 billion investment in brick-and-mortar retail, as well as GGP's plan to redevelop "anchor boxes" at 115 locations comprising 9 million square feet of retail space across the country and expectations for a "good" holiday season as far as retail sales are concerned.
"We're starting to see almost every [online] retailer open brick-and-mortar stores, and they all sort of go toward the best retail," Mathrani said. "If you own the top billion square feet of the 8 billion square feet of retail in America, long-term you're going to win."
But more questions about the company's future arose on Tuesday after Bloomberg reported that Brookfield Asset Management—the Toronto-based investment firm that owns and operates Brookfield Property Properties—has held preliminary talks with GGP about a takeover bid. Brookfield recently increased its existing ownership stake in GGP to 34 percent, and while the takeover talks are reportedly at an early stage, any such deal would see Mathrani's company go private and likely change the course of the business moving forward.
Acadia Realty Trust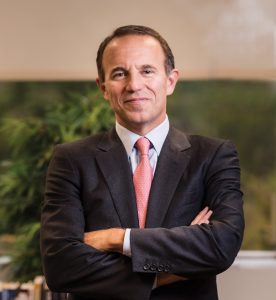 Acadia CEO Ken Bernstein noted that there is "confusion" in the market between retail headwinds that "are more cyclical" and those constituting "longer-term changes." As far as the retail-focused REIT's core portfolio is concerned, Bernstein said he saw "stability, notwithstanding overly negative and overly simplified headlines" from retail market observers.
While Acadia's new leasing activity over the summer "was quieter than we had hoped," according to the CEO, the company remains bullish on its "well-diversified, well-leased portfolio with strong, embedded long-term growth." Bernstein said Acadia has "less than a dozen key spaces" left to lease in that portfolio and that doing so is "just a matter of timing." He pointed to "important signs of retailer resurgence" in core markets like Chicago and Washington, D.C., and attributed New York's struggles to a run-up in asking rents that "doubled" in some corridors between 2010 and 2015.
The market in New York now finds itself trying to "stabilize" from that "cyclical" dynamic, according to Bernstein. "This roller coaster can be painful for some, but that's the nature of a cyclical business…Our retailers are telling us that once they regain their sea legs, the must-have locations, the gateway markets we're located in—that's where they're going to return to."
At Acadia's City Point retail complex in Downtown Brooklyn, the DeKalb Market food hall and grocery store Trader Joe's "are exceeding expectations" with the food hall's sales per square foot already putting it "in good company among our top-performing retailers," said Amy Racanello, the REIT's senior vice president of capital markets and investments. She described the development as "a forward-looking project that is well positioned to thrive by uniquely responding to the demands of the Brooklyn shopper."
Vornado Realty Trust
Vornado's retail portfolio is anchored by the New York-focused REIT's variety of upper Fifth Avenue and Times Square storefronts, and the company delivered a bullish outlook on those assets in its third-quarter earnings call.
Of the 38,000 square feet of retail space it leased in the period, 16,000 square feet came in the form of Sephora's deal at 1535 Broadway in Times Square. That will be the cosmetics brand's largest store in the U.S. and replace an existing store across the street—one that has been Sephora's highest-grossing in the U.S., according to Vornado CEO Steven Roth. Vornado said it's also in talks with an unnamed "major national retailer" for the remaining 12,000 square feet of retail space at the Times Square property.
While Vornado's 2.7-million-square-foot, Manhattan-focused street retail portfolio is nearly 96 percent occupied, Roth noted that "the general retail market, even on the streets of New York, continues to be quite soft." But he said the REIT remains in a good position as most of its Manhattan properties have "buttoned up for term" and it has only one lease expiry—clothing retailer Massimo Dutti's store at 689 Fifth Avenue—slated over the next five years at its upper Fifth Avenue and Times Square locations.
"These are great assets," Roth said of Vornado's street retail portfolio. "They are unique, extremely scarce, irreplaceable and of the highest quality in the world."
1535 Broadway
,
530 Fifth Avenue
,
689 Fifth Avenue
,
730 Fifth Avenue
,
Acadia Realty Trust
,
Alibaba
,
Amy Racanello
,
Brookfield Asset Management
,
Brookfield Property Partners
,
Bulgari
,
CBRE
,
City Point
,
Crown Building
,
Dekalb Market
,
DeKalb Market Hall
,
Forever 21
,
GGP
,
Kenneth Bernstein
,
Massimo Dutti
,
Riley Rose
,
Sandeep Mathrani
,
Sephora
,
Steven Roth
,
Ten-X
,
Trader Joe's
,
Untuckit
,
Vans
,
Vornado Realty Trust
,
Zara