Presented By: RXR Realty
The Mothership: There Is Only One Starrett-Lehigh
---
---
In the pursuit to perfect the work-play formula needed to drive the velocity and pricing for commercial properties, few real estate owners have experienced the same level of success found in RXR Realty's Starrett-Lehigh Building. The West Chelsea icon has given the likes of Tishman Speyer the aspiration of converting the office tower of the Downtown Brooklyn Macy's to the "Starrett-Lehigh Building of Brooklyn," as quoted in The Real Deal.
Starrett-Lehigh is desirable to today's tenants who see the opportunity that comes with a historic manufacturing building: expansive floor plates, generous floor loads, column spacing conducive to a multitude buildouts and ceiling heights rumored to have hosted a giraffe for a photo shoot. Pair these features with natural light and unobstructed views of the water and downtown and midtown skylines, you have an asset that demands attention. Georgina Chapman and Keren Craig of Marchesa admit they "were drawn to Starrett for the breathtaking views of the entire city – from the Empire State Building to the Hudson River—and the most beautiful sunsets year round."
Recognizing the innate appeal of the structure to the increasingly powerful TAMI audience, RXR Realty committed to making the building a "destination icon" when they purchased it for $920 million in 2011. RXR's efforts and long-term vision were noticed by tenants, such as Surface Media's CEO Marc Lotenberg, who when they were searching for a permanent home noted, "It isn't about today; it's about tomorrow. Just as our company is evolving and innovating, so is this neighborhood, and we are confident that with all the development unfolding on the Manhattan's west side, from the Meatpacking District to Hudson Yards, RXR's Starrett-Lehigh will be perfectly positioned to become the city's nucleus of culture and commerce."
The building did not come without challenges, from the lack of proximity to major transportation to elevator wait times that historically had people arriving 30 minutes early for meetings just to be punctual. Not to mention its status as a landmark, which can protract upgrades and the renovation process. However, the hands-on RXR has equipped Starrett-Lehigh with the tools benefiting a modern workplace and evolving workforce, which included modernizing the building's infrastructure, augmenting elevator count, upgrading the lobby and common areas with food amenities and repurposing unique spaces like loading areas into dynamic communal space. RXR Realty streamlined the loading and delivery process along 26th Street to improve walkability for the significant visitor foot traffic and created a unique 24-hour food truck and freight elevator service available to all floors. The company also implemented a tenant shuttle service connecting tenants readily to major transportation hubs.
The company has also executed a nationally recognized sustainability program that went beyond simple "box checking" for accreditation but integrated community gardens, farm-to-table programming, reducing the building's carbon footprint by 80 percent and serving as an anchoring force in the outside community through the creation of the West Chelsea Energy Alliance. The building won two BOMA awards: the 2016 Operating Building of the Year and the 2017 Earth award.
RXR Realty took Starrett-Lehigh one step further with the introduction of the Centre for Social Innovation, or CSI, as the answer to the shift in population of Starrett-Lehigh's tenants, who are more socially conscious and culturally focused than the presumed typical Class A office building. CSI produces a variety of events and activations on global concerns. They have partnered with other Starrett-Lehigh tenants like Johnson & Johnson to boost workplace community. As Gabe Marans, corporate managing director of Savills Studley, puts it, "Starrett-Lehigh is the rare building that offers a true tenant community. The building is increasingly becoming the destination for employees seeking a creative, yet serious environment."
RXR manages a robust engagement program into their work-play balance formula. "Redefining the 'play' in live-work-play, they are creating a highly curated combination of relevant food markets, pop-up retail, wellness and events to tap into the highly evolved cultural landscape of the surrounding marketplace," said Peter Fine, senior managing director at Newmark (NMRK) Knight Frank. Much of Starrett's program touches on wellness, culinary interests and social issues, such as wine tastings, panel discussions on fashion design and gay rights, and rooftop fitness classes ranging from high intensity to holistic yoga practices. In addition, Starrett-Lehigh launched a fully equipped fitness facility, SL Fitness. Since its launch in 2016, membership has doubled and continues to grow.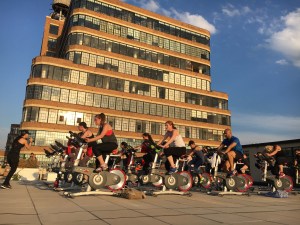 It would be remiss to not consider the impact of the High Line, designed by Diller Scofidio + Renfro, another Starrett-Lehigh tenant. This project transformed West Chelsea into a district synonymous with the city's most innovative architecture, engaging recreational areas and a world class contemporary art scene. Naturally, these features appeal to Starrett tenants, such as Haynes Roberts, Amy Lau, Jes Gordon and influential designer Vanessa DeLeon. In the spirit of authenticity, DeLeon is currently working with RXR to roll out a new prebuilt program for loft spaces and to transform original truck bays into high-quality communal spaces.
The building meets the needs of a continuously diversifying culture within all industries from fashion labels such as Ralph Lauren, Club Monaco and Canada Goose, technology companies like littleBits and Verizon, publications like Surface Media and The Players' Tribune to hedge funds and law firms. This diversity and demand for the building also drive pricing.
Unique tenants like Security Industry Specialists, who secure some of the world's largest clients and individuals, fell in love with Starrett-Lehigh. Its founder and CEO, John Spesak, states, "As a unique entity in the otherwise traditional security industry, it was important that we find a commercial partner and environment where we could showcase our brand, while embracing our strong company culture. We have created a one-of-a-kind workplace experience and forged an incredible relationship with the tenants and the RXR management team. Each continues to evolve and innovate while representing the very best the NYC commercial space has to offer. My only regret is not finding Starrett years prior."
While the summer has been busy for the leasing team on expansions and new deals, Starrett-Lehigh is always looking to provide a better experience for its tenants. Currently, this includes reactivating 40,000 square feet on the ground floor for the first time in a century. "In the ever-evolving retail, dining, and event landscape, we feel like the Starrett Lehigh building offers the perfect palette to deliver something truly unique and authentic to the New York City market," reflects Mitchell Friedel, executive vice president at Newmark Knight Frank. Sources close to RXR did not elaborate on whom they are in talks with, but they have hinted that the 11th avenue frontage will transform into a destination in and of itself.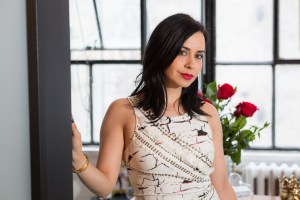 David Hollander, executive vice president at CBRE (CBRE), comments, "The building embodies every aesthetic that creative tenants desire and RXR has upgraded the infrastructure to support today's tenants' needs." However, the landlord also goes beyond the physical space to create a social community for its tenants. Reaching across active social media, digital spotlights with tenants at every company level and thoughtful work with artists, like The Selby (who collaborates with the likes of Nike, Fendi, Iris Apfel and Tom Wolf), Starrett-Lehigh speaks directly to the end user—the tenants that fill the building.
Aram Rappaport, founder of creative agency The Boathouse, admits, "We never thought we'd be able to afford a prestigious address catering to amazing brands like Martha Stewart, not to mention, find the perfect space to fit our unique agency and studio hybrid model." Rappaport found that Starrett-Lehigh was the solution, further commenting, "after months of searching Manhattan, coming up short with buildings that felt too 'old' or weren't equipped with space conducive for creatives," Rappaport "pulled the trigger on Starrett the same day" he saw it and has "no plans of leaving ever!"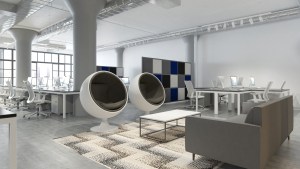 David Seabrooke, founder of Canoe Studios, perhaps sums it up best: "The building is a landmark and its location represents New York at its finest. The staff and leadership team understand my needs and do everything they can to help me and my company to realize our dreams in this space."
At the end of the day, one may try to create a place that brings tenants of all stripes together, builds an internal mechanism for innovation and social impact, and fuels collaboration across top tier talent; but there is only one place to find this all under one roof. Owners can build the Starrett-Lehigh of Brooklyn, Queens, or anywhere for that matter, but there's only one original.
Amy Lau
,
Aram Rappaport
,
BOMA awards
,
Canada Goose
,
Canoe Studios
,
Club Monaco
,
David Hollander
,
David Seabrooke
,
Diller Scofidio + Renfro
,
Fendi
,
Gabe Marans
,
Georgina Chapman
,
Haynes Roberts
,
Iris Apfel
,
Jes Gordon
,
John Spesak
,
Keren Craig
,
littleBits
,
Marc Lotenberg
,
Marchesa
,
Mitchell Friedel
,
Nike
,
Peter Fine
,
Players Tribune
,
Ralph Lauren
,
Sponsored
,
sponsored-link
,
Starrett-Lehigh
,
Starrett-Lehigh Building
,
Surface Media
,
TAMI
,
The Boathouse
,
Tom Wolf
,
Vanessa DeLeon
,
Verizon
,
West Chelsea Energy Alliance
,
CBRE
,
Newmark
,
RXR Realty
,
Savills
,
Tishman Speyer