L'Occitane Opening Global Flagship at 63 Spring Street in Soho
---
---
Less than a year after opening its experiential flagship store in the Flatiron District, L'Occitane en Provence has signed a lease for a second flagship—this one in Soho, Matthew Seigel of Thor Retail Advisors confirmed to Commercial Observer.
"This will be the second of the new flagship concepts and will be a global flagship for them," said the broker, who along with Payal Doshi represented the French-based beauty company in the deal. "I think the expectation is it will be complementary [to the one in the Flatiron District] and serve a slightly different customer. The design aesthetic has been updated and this will reflect the newer brand positioning."
The lease is not necessarily a relocation, but "there have been natural expirations in the portfolio that we elected not to extend," Seigel said, declining to cite specifics.
The French-based beauty company has taken 800 square feet on the ground floor at 63 Spring Street at Lafayette Street, a property JTRE nabbed for $15 million in early 2014. Other retailers in the building include Baked by Melissa with a 50-square-foot window and Brooklyn Diamond Coffee in 240 square feet. (Above the retail are residential units.) Bowery Boogie first noticed the L'Occitane signage in the window on Aug. 30.
L'Occitane's new store is slated to open before Thanksgiving, said Seigel, who wouldn't provide deal details. A source said, however, the lease is for 10 years and the asking rent was $900 per square foot. It is space last occupied by a Pinkyotto pop-up store last March.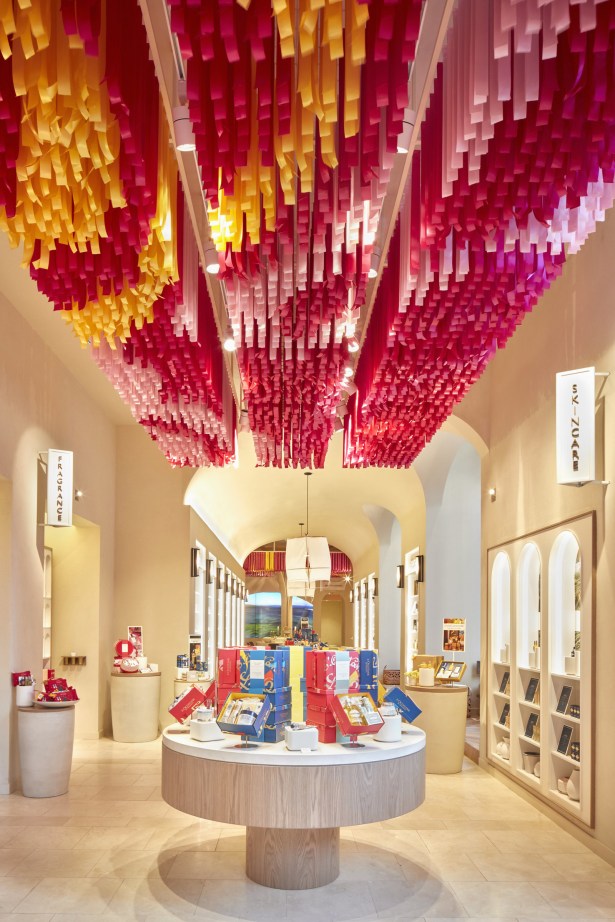 Last December, L'Occitane reopened its beauty products flagship at 170 Fifth Avenue between West 21st and West 22nd Streets following an extensive renovation "in keeping with their new design aesthetic," Seigel said.
Paul Blackburn, an associate vice president of design and construction in North America for L'Occitane, said in a press release at the time of reopening: "From entry to exit, the multisensory boutique works collectively to create both an immersive and individualized shopping experience, offering clients an unparalleled assortment of product and service."
The store features the first L'Occitane Smart Beauty Fitting Room, "where clients can explore, discover and personalize their shopping experience on a digital platform which allows the customer to browse products in a private, digital format" along with "a physical, and sensorial product sampling experience," according to the release. The store also has "person-to-person concierge offering amenities and services from sparkling water to fragrance engraving and custom gift creation."
According to a message from company Chairman and Chief Executive Officer Reingold Geiger in the Fiscal Year 2017 annual report, the flagship stores, like the one in the Flatiron District, "feature modern design and memorable state-of-the-art digital technology experiences that share the true and unique stories of the L'Occitane en Provence brand." He noted that the company plans to open "more of these landmark stores in key markets in the coming years."
Jack Terzi, the chief executive officer of JTRE, represented his company in-house. He wasn't reachable and a L'Occitane representative didn't immediately return a request for comment.
170 Fifth Avenue
,
63 Spring Street
,
Baked By Melissa
,
Brooklyn Diamond Coffee
,
Jack Terzi
,
JTRE
,
L'Occitane en Provence
,
Matthew Seigel
,
Paul Blackburn
,
Payal Doshi
,
Pinkyotto
,
Reingold Geiger
,
Thor Equities