Co-Founder of Edison Properties, Manhattan Mini Storage, Dies at 87
---
---
Jerome "Jerry" Gottesman, the co-founder and chairman of New Jersey-based development firm Edison Properties, who made his mark in development, storage and parking sectors for more than six decades, died yesterday. He was 87 years old.
Gottesman passed away of natural causes while in Jerusalem, according to the company.
"We will miss Jerry dearly and deeply appreciate all that he has done for Edison Properties during his lifetime," according to a company statement. "This business is his legacy and we are all honored to have been able to work with him and learn from him. While his presence and influence will be missed, the company will continue to operate as usual and continue to focus on honoring his memory."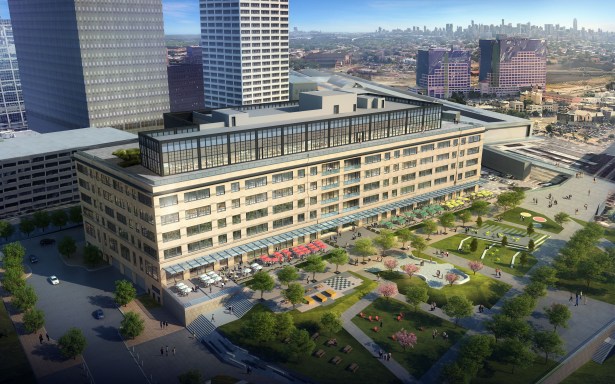 Gottesman started his real estate career in an unconventional way—owning one parking lot in Newark, N.J., in 1956, according to a release. Together with his late brother Harold, they built Edison Parking (today known as Edison ParkFast) from that one lot into a leader in that niche with approximately 40 lots and garages in Manhattan, Brooklyn, New Jersey and Baltimore.
Edison Properties, which Gottesman also co-founded with his brother in 1956, today has more than 600 employees and owns more than 3 million square feet of property in Manhattan and Brooklyn as well as several million square feet in Newark, Baltimore and other cities, according to the company's website.
The company is currently developing Ironside Newark, a 450,000-square-foot seven-story office project at 110 Edison Place near the intersection of McCarter Highway in Newark. It features a common roof deck, penthouse offices, retail spaces on the ground floor and parking. The project is expected to open in fall 2018. Edison Properties also owns the Hippodrome Building, an office tower at 1120 Avenue of the Americas between West 43rd and West 44th Streets, and The Ludlow, a 243-unit, 23-story apartment building at 188 Ludlow Street between East Houston and Stanton Streets.
In addition, Gottesman became a dominant force in the storage facility world as the founder of Manhattan Mini Storage in 1978. There are currently 17 such facilities. And he launched coworking businesses ReadySet! and Workspace.
Besides his business endeavors, Gottesman focused on philanthropic efforts. He was known for giving to his local Jewish community in New Jersey, including providing funds to build a new school building and expand the campus of the Gottesman RTW Academy, formerly called the Hebrew Academy of Morris County. Gottesman also supported the start of Lifetown, a center in Livingston, N.J., that serves individuals with special needs in the state.
Gottesman is survived by his wife of 55 years, Paula, their four daughters, 17 grandchildren and two great-grandchildren.