Artisanal Files for Bankruptcy, Again, and Three Months Before Reopening
---
---
Artisanal Fromagerie Bistro has filed for bankruptcy—for a second time—within the last year, and about three months before the cheese-focused brasserie is expected to reopen at its new home on Park Avenue South. Artisanal allegedly owes its former landlord over $3 million for unpaid rent, etc.
A. Mitchell Greene of Robinson Brog Leinwand Greene Genovese & Gluck, attorney for the eatery, told Commercial Observer his client "made a mistake" in giving "direction to file" for bankruptcy, and it was being withdrawn yesterday. But there was no withdrawal, court records indicate.
It's not financial problems that delayed last summer's opening at 387 Park Avenue South between East 27th and East 28th Streets, but architectural and construction issues, Greene said. The owner, Stephanie Schulman, hopes to bow on PAS in June, he added.
Artisanal was based at 2 Park Avenue between East 32nd and East 33rd Streets starting in September 2000, via a 15-year lease. The monthly rent was over $60,000 including a $36,333-per-month base rent, according to court documents. Plus, Artisanal had to pay 6 percent of its annual gross sales over $5 million to the landlord.
In February 2015, the landlord of 2 Park Avenue, Morgan Stanley, decided not to renew Artisanal's lease, the same month Artisanal formed a new ownership entity with Schulman, who is romantically linked to the previous owner Vincent S. Bonfittodrory, a.k.a. Sarid Drory.
The fact that Artisanal is opening under a different entity, "raises serious concerns regarding the potential fraudulent conveyance of tangible and intangible assets belonging to the debtor…" Morgan Stanley claims in court records. The landlord alleges the transfer was made "in exchange for the discharge of a prior debt." She "purportedly holds a $2.5 million unsecured claim against the estate."
Last August, under Drory's ownership, Artisanal filed for Chapter 11 bankruptcy.
"In short they are accused of forming this new entity to escape the debts of the old location," explained Adam D. Stein-Sapir, a portfolio manager at Pioneer Funding Group, which specializes in analyzing and investing in bankruptcy cases, and who is not involved in either case. "The former landlord at 2 Park Avenue, now owed over $3 million, could be left with nothing."
Artisanal says it operated at 2 Park Avenue after September 2015 on a month-to-month basis, while Morgan Stanley says Artisanal "failed to vacate the premises" and operated thereafter "rent free." Morgan Stanley accused Artisanal of filing the bankruptcy as a tactic to delay eviction. After litigation, Aritsanal "surrendered the premises" on Nov. 1, 2016, Morgan Stanley says. (Morgan Stanley declined to comment for this story, according to a spokeswoman, and Mark R. Somerstein of Ropes & Gray, one of Morgan Stanley's attorneys, said he couldn't comment.)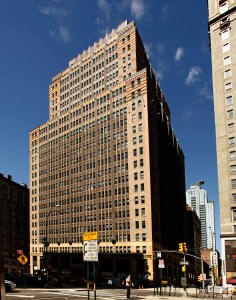 Greene said there is a motion to dismiss that first bankruptcy filing on March 21.
"They've already given up the location [at 2 Park Avenue]," Greene said. "I believe they have resolved their issues."
Drury took over ownership of the restaurant founded by chef Terrance Brennan at the end of 2014. In November 2015, Commercial Observer reported that the eatery had signed a lease to relocate and quadruple its space in 11,000 square feet at TF Cornerstone's 387 PAS. The new space is slated to house a restaurant, a cheese store, a bakery, a lounge and three private rooms for events. Along with current favorites, the new menu is slated to be expanded to include 560 types of cheese and 2,500 types of wine, according to a press release. A spokeswoman for TF Cornerstone did not respond to inquiries for comment.
2 Park Avenue
,
387 Park Avenue South
,
A. Mitchell Greene
,
Adam D. Stein-Sapir
,
Artisanal Fromagerie Bistro
,
Mark R. Somerstein
,
Pioneer Funding Group
,
Robinson Brog Leinwand Greene Genovese & Gluck
,
Ropes & Gray
,
Sarid Drory
,
Stephanie Schulman
,
Terrance Brennan
,
Vincent S. Bonfittodrory
,
Morgan Stanley