Powerful Patels: A Look Into the Quiet Community of Indian U.S. Hotel Owners
---
---
The next time you're staying at a hotel, make sure you rummage through the bedside drawer—you may find a copy of an ancient Hindu scripture, the Bhagavad Gita, next to the Bible.
Motel Gita—the nonprofit organization behind the initiative—has placed its spiritual leader Srila Prabhupada's version of the scripture in 7,000 hotels across the United States. About 75 to 85 percent of these hotels are owned by Indians, mostly from the Patel community, according to a spokeswoman for the organization.
The Patel name might not be as well known as Hilton or Marriott, but perhaps that should change: They are the unsung powerhouse of America's hospitality industry.
The Patel community comes from Gujarat—mostly central and southern parts of the state—in India. And unlike the Hiltons or Marriotts, the Patels are not all related, despite sharing the same surname: "Patel" represents a farmer caste, since they usually tended the land or were the head of their community. (A simple explanation of India's caste system is that it's a hierarchy that divides people according to their profession.)
According to Onetact.com, a global network for nonresident Southeast Asians, Patels currently own 22,000 motels and hotels in the United States, collectively valued at $128 billion.
The Patel motel and hotel network, also called "potels," is well-known within the industry—even if few people talk about it and the details of its history are murky. After extensive coverage by The New York Times in 1999, the Patel motel phenomenon featured briefly in the 2013 documentary Meet the Patels and now in an upcoming small budget indie film Motel Patel.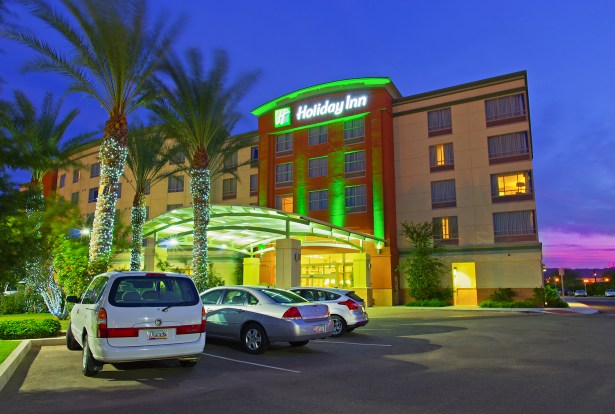 The community owns a mix of low-budget and middle-budget hotels, both independently and as a part of a franchise. Lower-tier hotels include Comfort Inn, Motel 6, Super 8, Sleep Inn and Travelodge, while middle-budget ones include Holiday Inn and Express, Hampton Inn and Country Inn and Suites. They're also gradually seeping into more higher-end hotels, like Hilton and Courtyard by Marriott.
But when the first Patels arrived in the United States in the 1940s, they had virtually no experience in hospitality, according to Pawan Dhingra, the author of Life Behind the Lobby: Indian American Motel Owners and the American Dream, about the Patels' legacy and history in the industry. America was an attractive option to them for two reasons. When India got independence from the British in 1947, the newfound freedom and unrest within the country made them assess options overseas. In addition to this, America's Nationality Act of 1940 had revised laws regarding American citizenship and naturalization, opening up more possibilities.
"They were usually farmers. The important thing is that they tended to work for themselves and not for someone else," Dhingra told Commercial Observer. "The idea of being autonomous was one of the motivations for them to seek self-employment."
An article from 2000 in the Chicago Reader traced the origin of the Patel motel phenomenon to California. A woman of Japanese descent had apparently tried to circumvent laws that banned Asians from owning land by leasing a low-budget hotel in Sacramento, Calif. When she was interned with other Japanese-Americans after Pearl Harbor, her lease was taken over by some Patel laborers—the first of the motel Patels.
The 1940s were a time when native-born hoteliers were looking to get out of their motel business because they were either becoming too old to run the day-to-day operations, or their children weren't interested in it, Dhingra said. The Patels could not afford hotels, but small motels—usually financed through their savings or loans from their extended family—were within their budget.
In the 1970s, more Patels migrated to the United States, this time from East Africa (following Idi Amin's expulsion of Asians from Uganda in 1972) and Britain. Since they had an established motel clan, the hotel industry had become more easily accessible to them, and more people got into the business.
Owning a motel back then was gritty, unglamorous work, involving long hours, something that the Patels were willing to do. They would live and work in the motel with their immediate family and later started sponsoring visas for more of their family back home to help them run their motels.
Today, the remarkable thing is how Patels have refused to recede from the hotel scene, or just pass their property on to the next generation. New waves of Patel moteliers are still making their way to United States, backed by the security of their extensive familial network. Divya Patel and her family moved to Texas in 2009 to live with her uncle who owns a motel in Hurst, Texas. With his support, a bank loan and some savings, her family bought one of budget motel chain Motel 6's properties in Tyler, Texas. They currently run it as Lone Star Inn.
Divya's family lives in an apartment in a motel and another Patel family—which is not related to them—helps them with the housekeeping and lives in another apartment on the property. Though they only set up shop relatively recently, Divya, a 22-year-old psychology major, isn't sure of the hotel's fate.
"I like psychology more," she said. "My elder sister is married, and she and her husband will get their own motel soon. My brother may continue with ours, but he's too young right now."
But before anybody gushes over what seems like the realization of the typical American dream, one should note the Patels weren't set up for success.
"The dirty secret is that in the 1970s, banks had foreclosed on older, smaller, roadside 'economy' properties that were not profitable," said Steven Belmonte, the chief executive officer of Vimana Franchise Systems, a hotel franchise that works closely with Patel hoteliers. "Negative, depressed assets have a negative effect on banks, and they wanted the assets off their books."
Belmonte said that banks (he declined to provide names) turned to who they saw as "unsophisticated buyers" to do this. For them, the Patels, who had no experience in hospitality, fit the bill.
"Some banks even offered nonrecourse loans if owners took out regular loans on property improvement," he said. "So if the Patels failed, the banks would get the property back but in a better condition."
A nonrecourse loan is usually secured by collateral, often property. So, if the borrower cannot pay back the loan, the issuer can usurp the collateral but not seek more compensation even if it doesn't cover the full amount.
But the Patels managed to do what banks and former mom-and-pop motel owners couldn't—turn around these run-down motels. They managed to do this by living and working in their motel with their extended family helping to manage it. They even used competition amongst themselves to strengthen their network. Existing moteliers helped their relatives find suitable properties that were often close to them. This increased competition but helped them achieve "monopsony power when buying supplies or insurance that outweighed the problems of competition," Arturs Kalnins and Wilbur Chung wrote in Ethnic Links, Location Choice and Performance: A Test of the Rural Motel Industry.
This was met by a great deal of resentment.
"I remember there being a lot of discrimination back in the 1980s," Belmonte said. "Some American hotel owners, Caucasians, would put big signs on the highway that said 'American-owned or non-Indian owned' because the traveling public considered Indian motels as substandard, dirty operations."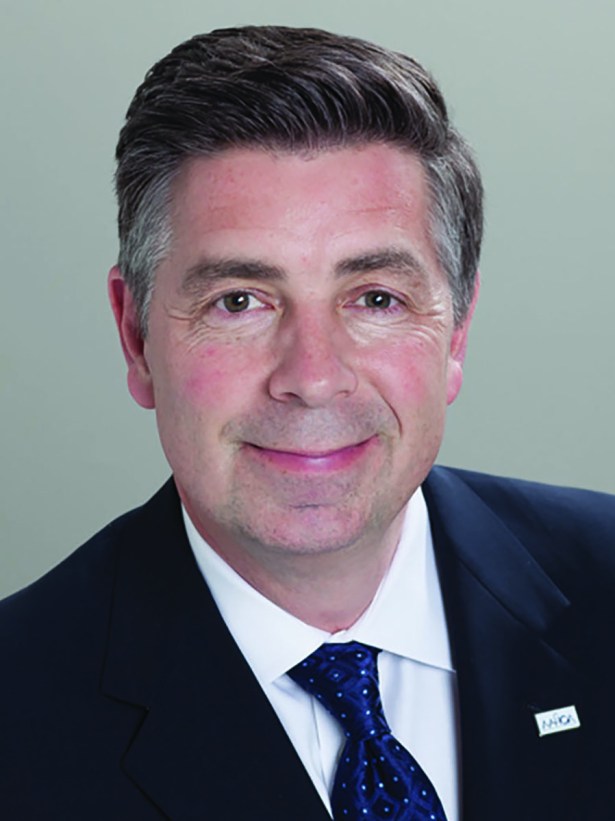 To combat this discrimination, hoteliers—not just Patels but the broader Asian-American community—formed various advocacy groups that resulted in the creation of one organization in 1989 called the Asian American Hotel Owners Association. The organization, open to all hotel owners, now has over 16,000 members across the country who own 26,000 hotels spanning all tiers. This makes up approximately half of the hotels in the United States, according to Chip Rogers, the chief executive officer and the president of AAHOA.
When first-generation Indians (not only Patels) immigrated to the United States, they relied primarily on private sources of funding—like savings or loans from family and friends.
"It was not uncommon for 20 or more people to lend $2,000 each," Dhingra wrote in his book. "Lenders had to be confident not only in the borrower's character but also in that of his or her family."
But as their reach within the industry expanded, nontraditional funding became much less common, Rogers said. Today, traditional commercial investors, both groups and individuals, and banks provide most of their members' funding.
The State Bank of Texas in Dallas is an interesting example of something that combines both traditional and nontraditional financing. Out of the bank's $509 million loans, about 60 percent are for hotels. Furthermore, its chief executive officer is a Patel.
Chan Patel was originally a hotelier but decided to expand to banking in the late 1980s when he saw that American-Indian entrepreneurs were not treated fairly by financial institutions, according to American Banker which profiled him last year. For him, even raising the initial $2 million to kickstart the bank was difficult, even though half the capital came from his pocket. So, he borrowed money from his relatives and made each of them directors at the bank. Now the bank finances primarily hotel loans in 26 states. (Chan Patel did not respond to a request for comment.)
Despite their united struggle against discrimination, the Patels are far from homogenous in terms of how they've curated this empire. While some of them have stuck to motels, others now own boutique hotels, are part of well-known franchises or own hotels through joint ventures with both Patels and non-Patels. According to Dhingra, since they have been in the industry long enough, they are slowly moving toward building more high-end hotels and being a part of larger brands.
Rick and Rikesh Patel own Centerstone Inn in Tuscaloosa, Ala., which is a part of Belmonte's Vimana. Keywest Inn in Hobart, Ind., is owned by BK Patel and is also a part of the Vimana franchise. In 2013, CBRE sold the 153-room Garfield Suites Hotel in downtown Cincinnati to a joint venture between Sun Development, Hotel Capital and Silver Rock. Sun Development, led by Bharath Patel, has a portfolio that includes brands like Embassy Suites, Hilton Garden Inn, Hampton Inn & Suites and Holiday Inn Express.
But AAHOA's Rogers doesn't see this as the community shifting from motels to hotels.
"There is a definite increase in AAHOA members' ownership in higher-end brands, like Marriott, Hilton and Hyatt," Rogers said in an emailed statement. "However, this has happened through incredible expansion of AAHOA member portfolios not through leaving lower-priced hotels. We believe the percentage of lower and midscale hotels owned by AAHOA members continues to increase, but those same owners are also rapidly developing upscale brands as well."
More Patels, like Dilip Patel, seem to be opting out of the business as their children and grandchildren are integrating with mainstream America and choosing alternate careers.
Dilip Patel is one of the founders of Motel Gita and the manager of Sea Breeze Motel in Pacifica, Calif. He moved to the United States from Britain in 1996 and was initially involved in a partnership for a franchise of the Holiday Express in Pacifica.
Unlike the majority of the Patel clan, he doesn't own his motel. Instead, he and his wife manage the $20 million, 20-room motel that he leases from his Greek family friends. Since his grown-up children are not interested in running it, he said that the motel has just become a way to pay bills and not something he intends to invest in. Instead, he has shifted his focus to educating the American population about the Bhagavad Gita, and he's doing it through the motel Patels.
"In America, we don't have time to sit with our children, and we're always running around making money," he said. "So we're telling the Patels that we should educate children, and we're doing it one motel at a time."
Arturs Kalnins
,
Bharath Patel
,
Centerstone Inn
,
Chan Patel
,
Chip Rogers
,
Dilip Patel
,
Divya Patel
,
Embassy Suites
,
Hampton Inn Suites
,
Hilton Garden Inn
,
Holiday Inn Express
,
Motel Gita
,
Pawan Dhingra
,
Rick Patel
,
Rikesh Patel
,
Sea Breeze Motel
,
Srila Prabhupada
,
Steven Belmonte
,
Sun Development
,
Vimana Franchise Systems
,
Wilbur Chung