WeWork Ups Broker Commissions to Extend Real Estate Reach
---
---
As WeWork reportedly takes steps to cut costs amid weakening financials, the coworking giant has launched a broker referral program to entice brokers to bring clients to sign leases at one of WeWork's 83 spaces globally.
With the week-old program, WeWork has already attracted brokers from firms like CBRE, Cushman & Wakefield and London-based Instant Offices.
Brokers, who traditionally work on commission, can now get a 10 percent take from WeWork for bringing in a tenant that signs a one-year lease. That payment is made upfront. Under the new program, brokers can get paid for renewals and expansions, depending on the type of tenant. Finally, WeWork, which was valued at $16 billion during a funding round earlier this year, will pay brokers a 2 percent commission, on a monthly basis, for deals up to three years long, from month 13 to 36.
That's a departure from how the six-year-old company operated in the past. Those same brokers used to receive a 10 percent commission for a deal up to 12 months, paid out monthly, with no incentives for longer deals, expansions or renewals.
Brokers can use a designated website to find space for their clients as well as track the progress of deals, according to Francis Lobo, the chief revenue officer at WeWork. He added that it is too early to gauge the impact of the program as it's only a week since its inception.
"In today's world, a lot of people are represented by brokers," Lobo told Commercial Observer. "So, our first and foremost goal is to build a community around them."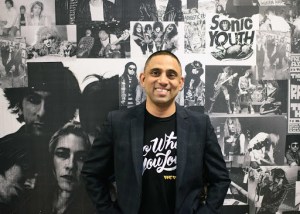 Derrick Ades, the senior vice president of brokerage at CBRE, said that WeWork spaces are a good option for smaller companies that don't want to sign big or long-term leases. With WeWork's new commission structure, brokers are financially incentivized to bring clients to WeWork space.
"It's like another arrow in my quiver," Ades said. "The new program educates the brokerage community on how this is an additional solution the broker can provide."
Ashkán Zandieh, the founder and chief executive officer of Falkon, a real estate data app (and a former broker) echoed this sentiment.
"It takes the same amount of time for a broker to work on a smaller deal than a larger deal; the only difference is the pay," Zandieh told CO. "This program is a great way to engage brokers and allow them to nurture relationships with startups that are still not sure about their growth."
But Bruce Mosler, the chairman of global brokerage at C&W, was quick to emphasize that client relations are more important for the brokerage than the new monetary incentives provided to brokers.
"WeWork provides a vast network of office spaces around the city and around the country that our clients can benefit from," Mosler said. "It is a tremendous network that we're familiar with and we feel comfortable offering it to our clients."
But not all is bright in the world of WeWork. The new broker program comes as questions about WeWork's financials plague the company. The coworking provider was widely criticized for not giving its cleaners a minimum wage raise last year. Most recently, WeWork was embroiled in a controversy after Bloomberg reported last Friday that the company has slashed its forecast and advised its employees to be more frugal.