Gym Home to 'Fittest Woman on Earth' Opening Second NYC Location
---
---
A crossfit gym whose director of programing is the "fittest woman on Earth" has inked a deal to open its second location, Commercial Observer has learned.  
ICE NYC has signed a 7,000-square-foot deal at 330 East 59th Street between First and Second Avenues, according to brokers in the deal. The fitness center will occupy 3,500 square feet on the ground floor with the remaining 3,500 square feet on the lower level. ICE NYC will open this fall.
"The Upper East Side was a natural fit for ICE NYC," Izzy Levy, the founder of ICE NYC, told CO via email. "With 7,000 square feet of additional space, we now have the ability to increase the luxurious amenities offered to our community to include a juice bar, members' lounge, dedicated personal training area and more spacious and posh locker rooms."
The gym signed a 15-year lease at the Brause Realty-owned building, according to Albert Manopla of Kassin Sabbagh Realty, who represented ICE NYC. He declined to provide the asking rent.
ICE NYC first opened in Tribeca earlier this year at 93 Worth Street between Broadway and Church Street. The gym signed a lease for 4,400 square feet, most of which is below grade, as CO reported in August 2015.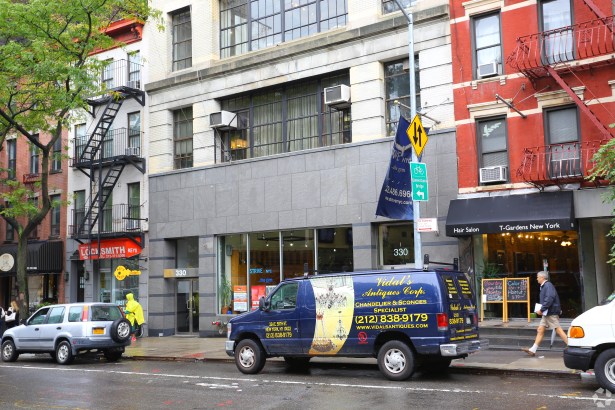 The company brought on Camille LeBlanc-Bazinet, the 2014 CrossFit Games winner, to become director of programing. She told fitness website Well and Good last December she planned to bring a three-tier system—catering training first timers, middle experience and advanced pros—to the luxury gym.
Tony Andreoli of MHP Real Estate Services, who represented Brause Realty in the 330 East 59th Street deal along with colleague Christine Emery, said crossfit and luxury gyms were particularly coveted tenants in the city right now, particularly on the Upper East Side.  
"It's a great fit for the area because obviously there's a proliferation of gyms out there and crossfit is hot," Andreoli said. "Everybody wants to look good in New York."