Evolving Workplace Trends: What Do Tenants Really Want?
---
---
[Sponsored]
It may not be a tenants' market in New York City just yet, but businesses shopping for new digs have increasingly demanded more out of their office space, and building owners are now going the extra to meet these demands and stay ahead of the ever-changing curve to attract top tenants. But what amenities really matter to tenants, and which are just window dressing? What have tenants responded to? Here are some highlights:
AMENITIES ARE IN (THE BUILDING)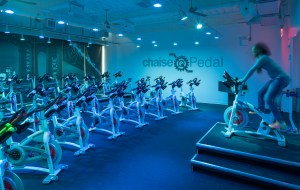 As productivity demands increase, employees need to get more work done in less time than ever. To remedy the ongoing need for enhanced productivity, many firms seek out buildings that are highly amenitized, all-inclusive environments. On-site access to perks such as dedicated hospitality services, fitness facilities (real studios with full spin and TRX, as opposed to, say, a treadmill in a closet), fresh coffee, juice and gelato bars (i.e. not a glorified newsstand), full-service cafeterias, and abundant collaborative spaces are becoming key differentiators that provide the best of both worlds: invaluable in-building conveniences that save employees time and promote individual well-being, while providing alternative spaces outside of their specific workspaces.

BRING THE OUTDOORS INSIDE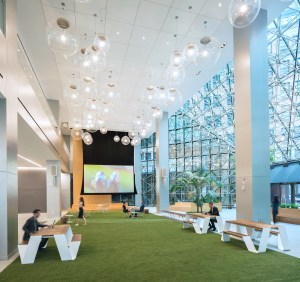 Got space overlooking the park? Didn't think so. Our precious park spaces are a rare luxury in the Big Apple. But ambitious developers are bringing the great outdoors in-house to make their properties stand out and enhance appeal among a continually evolving business community. Lobbies have been reimagined as public parks, with planted trees, organic bench seating, a full lawn with park seating and a cinema projection screen. As both TAMI and more traditional industries continue to push the bar on innovation, that expectation continues through every part of he work experience, particularly in office space. The new lobby spaces at 180 Maiden Lane exemplify this trend: the building's entrances have been transformed into inclusive green spaces that serve as a continuation of nature. As the Wall Street Journal noted in covering the "mini-Bryant Park" of Downtown, "public spaces are no longer an afterthought."
KEEPING AN OPEN MIND (AND FLOOR PLATE)
As boomerang employees and freelance contractors begin to dominate the workforce in the "sharing economy", companies require space that can expand and contract seamlessly with their respective growth, making versatility more important than ever. Large open floor plates with non-intrusive cores provide flexibility to accommodate versatile and moveable workspaces with high-density configurations, along with multi-purpose collaborative areas. The floor plates at 180 Maiden Laneare a perfect example of this trend – tenants can achieve any configuration with the centralized core and 360-degree window line. Tara Stacom, Executive Vice Chairman of Cushman & Wakefield (CWK) that heads up leasing at 180 Maiden Lane, noted, ""The center core floor plates are ideal for today's tenant requirements. As companies are highly densifying their layouts, they want to select properties that otherwise enhance their office environment. The demand we've seen here is tremendous."
LET THERE BE LIGHT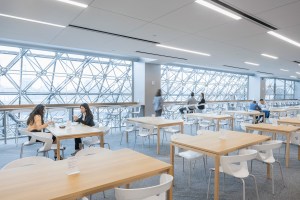 While "abundant natural light" is probably in almost every real estate brochure, the tangible benefits of open space with large windows and unobstructed views and sunlight are far more than many realize. Beyond the potential energy cost savings, employees experience major productivity boosts in work environments with enhanced views and natural light. Natural light not only creates a healthier and more attractive in-office ambiance, it provides chronobiological benefits, including higher-quality sleep and enhanced mood, which can boost productivity and job satisfaction long-term rather than incidentally. While unobstructed waterfront views are certainly attractive eye candy, they are also invaluable wellbeing enhancers.
For more information on 180 Maiden Lane and the future of office spaces in New York, visit 180maiden.com.