Millennial Media Site Mic Moving to 1 WTC This Summer
---
---
Mic, a media company geared toward millennials, is moving its digs to the entire 82nd floor of 1 World Trade Center, according to a spokeswoman for Mic. The company will assume the 36,000 square feet in July, she said, as per a lease that was signed last Friday.
"One World Trade is a historic location that resonates with Mic's mission of informing and empowering our generation," Mic's spokeswoman told Commercial Observer via email. Mic will be moving from 19,000 square feet on the ninth and 10th floors at 325 Hudson Street.
The lease is for 10.5 years, according to a spokeswoman for Transwestern, which represented Mic in the deal. The asking rent was $80 to $100 (it's $69 below the sky lobby at floor 64), according to a spokesman for the Durst Organization. He noted that the landlord "might be doing the build out for them, but it's not one of the pre-built or built-to-suit floors." Asking rents for pre-built and built-to-suit spaces at 1 WTC range from $75 per square foot to $85 per square foot.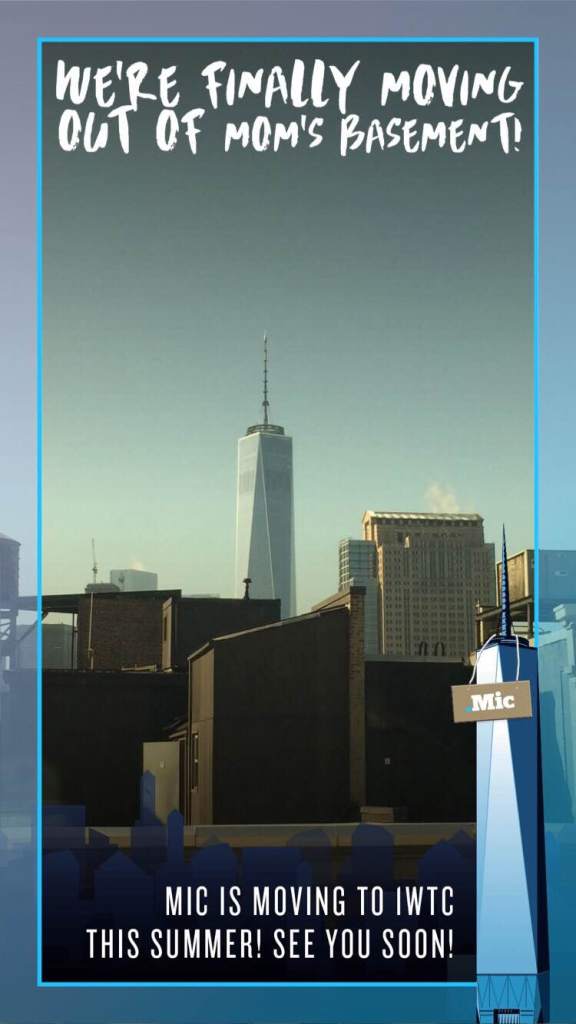 The building is 67 percent leased, Durst said in a release. Condé Nast, 1 World Trade Center's anchor tenant, has 1.2 million square feet on the entire 20th through 44th floors. Other major tenants in the building include General Services Administration, a federal agency that manages government buildings, online gaming company High 5 Games and mobile advertising firm xAd.
The Real Deal reported last December that Mic was close to signing a deal in the Durst tower, which the developer built along with the Port Authority of New York & New Jersey.
Transwestern's Rory Murphy, Lindsay Ornstein and Jonathan Tootell negotiated the deal on behalf of Mic. Durst was represented in-house by Eric Engelhardt and a Cushman & Wakefield team led by Tara Stacom.
"Mic's innovative spirit and unique voice is shaping the future of media," Mr. Murphy said via a spokeswoman. "One World Trade Center presents an opportunity to grow its brand and presence in Lower Manhattan, and we're thrilled to work with such a dynamic and talented group."
Mr. Engelhardt said in prepared remarks: "One World Trade Center offers work settings that inspire creativity, leading Downtown's transformation into a dynamic center for a spectrum of emerging and well-established businesses alike."
1 World Trade Center
,
325 Hudson Street
,
Eric Engelhardt
,
Jonathan Tootell
,
Lindsay Ornstein
,
Mic
,
Port Authority of New York & New Jersey
,
Rory Murphy
,
Tara Stacom
,
Cushman & Wakefield
,
Durst Organization
,
Transwestern