Wave Buy Buy: With Rents Exploding, It's a New Day for the Retail Condo Market
---
---
To rent or to buy has been a perennial topic for New York City residents.
And in more recent days, it has been a question that institutional investors, foreigners and even retailers have been asking themselves. In June, Commercial Observer wrote about how restaurateurs are buying their spaces instead of renting them—but the trend of buying retail condominiums is extending beyond that group.
"It's a very safe investment," said Andrew Mandell, a managing partner at Ripco Real Estate. "Every company's out there looking to buy them."
The asset class is more popular due to inventory growing as new condos are built and rental buildings are converted to condos. And, of course, there is the allure of owning retail real estate in Manhattan.
Adelaide Polsinelli, a principal and senior managing director at Eastern Consolidated, said the increasing supply of retail condos and developers' growing appetite to condo their retail has made investing in retail condos a more viable option.
When the market was bottoming out in 2010, people were selling their retail spaces to pay off their debt. With more market awareness and more opportunity, retail condos are being viewed as desirable in their own right.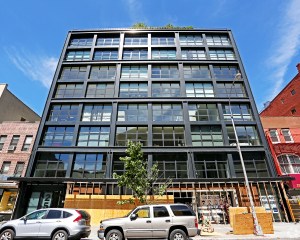 "Not a lot of people understood how to own retail condos and there weren't that many of them," Ms. Polsinelli said. "People are willing to assume more risk [today]. It became popular over time because people started to see the ease of ownership and banks saw they could loan just on the retail."
Ms. Polsinelli was part of a team representing Walter & Samuels Chairman David I. Berley and his investment group in the March purchase of a 1,900-square-foot ground-floor retail condo unit, occupied by Flute, at 40 East 20th Street for $4.7 million, as CO previously reported.
She marketed a 12,327-square-foot retail condo (though not used as a traditional store) at 421 West 54th Street, which sold last summer to American Realty Capital's New York City REIT for $7.3 million. Known as The Hit Factory, 421 West 54th Street once housed a famous recording studio of the same name. The building has since been converted to residential condos, as CO reported at the time of the retail condo sale.
Besides their ease of ownership, retail condo prices have been going through the roof as their desirability surges.
"In a traditional sense of a building, the highest price per square foot would be the retail," said David E. Ash, a principal at Prince Realty Advisors. "Retail is worth more on a per-square-foot basis than offices or rentals on a per-square-foot basis."
Mr. Ash represented both sides in the record $284.2 million condo unit sale in Soho through which Zara is moving into Old Navy's old space. Zara's parent company purchased the 13,600-square-foot retail condo unit at 503 Broadway between Broome and Spring Streets from HSR Corp. on Jan. 13. The price represents a Soho per-square-foot retail record.
"On paper, it's $19,000 and change a foot," Mr. Ash said.
The prior record was set in January 2014 by Aurora Capital Associates, which paid $15,273 per square foot for a 2,750-square-foot retail condo at 114 Prince Street. The deal closed at $42 million.
Robert Knakal, the chairman of New York investment sales at Cushman & Wakefield, said retail condos are "turning out to be great investments for those who are buying them."
He handled the April deal when Wharton Properties bought a 13,000-square-foot retail condo at 85 Fifth Avenue from RFR Realty for $86 million. The space, he noted, wouldn't have been appropriate for an end user as Anthropologie has a lease in place for a number of years.
"It's becoming increasingly an asset that's driving value," Mr. Knakal said.
He pointed to the sale of the Crown Building (which he was not involved in) as an example of a deal where the retail drove up the price. In March, Eliot Spitzer sold the Crown Building at 730 Fifth Avenue to Jeff Sutton and General Growth Properties for $1.78 billion. The building is home to 50,000 square feet of retail, with luxury tenants including Bulgari, Piaget and Mikimoto. It set a world record price for an office building.
Developers are even designing their buildings with an eye toward maximizing the value of their retail space.
"We have been advising a number of developers as to how they can best plan out their retail spaces during the development process so that the retail is not merely an afterthought but rather a space that can actually meet tenants' needs," emailed Michael Cleeman, a senior vice president of investment sales at Winick Realty Group. "Working in conjunction with our retail leasing team, we help ownership with column spacing, façade, entrances and the placement of the electrical and plumbing. On the investment sales side, we are currently helping a few developers to pre-sell the retail condos in their projects. This helps the developers in their construction as banks feel more comfortable with lending on the project when they are able to see they have contracts for the retail."
The economics of buying a retail condo pencil out for a lot of investors and retailers with deep pockets.
There are a lot of users in the under $5 million market that are buying these because they're sick of getting kicked out.
"A retailer who has the ability to purchase their retail space, such as Zara, has a better opportunity to monetize the long-term investment rather than a depreciation and amortization over just a 10- to 15-year term," explained John Brod, a partner at ABS Partners Real Estate. "Owning the retail has long-term accounting benefits rather than leasing. [It] makes perfect sense to own rather than to lease, especially if you believe the value of the asset will increase over a long term."
The retail condo market has been hot for a while, with big sales becoming more of the norm.
It's an asset class that has been hot for a decade, said Jeffrey Roseman, a founding partner of Newmark Grubb Knight Frank Retail. But, retail condos have become a more desirable commodity.
"I think there are a lot of new players in it," Mr. Roseman said.
Retail condos that are fully leased at market rates are selling at capitalization rates in the 4's, said Jeff Fishman, a vice chairman with RKF who is overseeing the firm's investment sales and advisory services practice. That number—which reflects the rate of return on a real estate investment based on the annual net operating income the property is expected to generate—might have been in the 5's a year ago.
This is "because of increased demand for owning retail in Manhattan," Mr. Fishman said, "and the amount of inexpensive capital available to investors, which is more."
Mr. Fishman represented both sides of the $9.5 million deal in March when JTRE Holdings purchased a 9,600-square-foot retail condo at 27 West 72nd Street from Stellar Management at a 4.1 cap rate. The unit was a former location of Dallas BBQ.
There are obvious advantages to owning a retail condo.
They are easy to trade and are not as management intensive, said Ms. Polsinelli. For an end user, depending on the location and other factors, the real estate could appreciate more than his or her business. For an international investor, he doesn't have to worry about managing a slew of tenants that are protected by long leases or maybe rent regulations.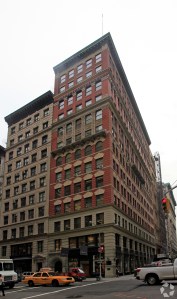 "A TD Bank is easier to manage than five residential tenants," she said.
Jeff Nissani, an associate broker at Marcus & Millichap, started a retail condo team with three other brokers a year ago when he saw the velocity of sales and demand for retail condos.
In May, Mr. Nissani sold a retail unit at 137 West 25th Street for $2.6 million (he represented both sides in the deal). The buyer was a hair extension store owner who was forced out of his location a few blocks away when his then landlord sold the building.
The seller bought the unit at $700 or $800 a foot a year earlier, and Mr. Nissani sold it at $1,500 a foot.
While end users historically haven't bought their own spaces, some brokers say there has been an increase in the number of such cases. And those very buyers pay a premium for retail condos.
Users typically pay 10 to 15 percent more for a retail condo than do investors, Mr. Fishman said.
As CO previously reported, the International Center of Photography bought an 11,000-square-foot retail condo for its museum at 250 Bowery for $23.5 million in April. RKF represented the seller in the deal. That came to over $2,000 per square foot, Mr. Fishman noted. Had a user not purchased the site, an investor might have paid closer to $20 million for it.
Mr. Ash noted that the price that HSR Corp. commanded from Zara would have been less had an investor purchased it. "It would have been difficult to attain the same pricing," he said.
On the lower end of the market, there are more retailers taking the plunge than on the higher end.
"There are a lot of users in the under $5 million market that are buying these because they're sick of getting kicked out of their retail locations," Mr. Nissani said, because rents are rising, or landlords want a different type of tenant. "For over $5 million," he added, "investors love retail condos because the appreciation in value beats out any other assets."
He said he is also seeing an increase in multi-family investors venturing into the retail condo market because they won't be hampered with rent-regulation issues and it is a one-tenant asset.
"The demand was already really high and if anything it's only gotten higher," Mr. Nissani said.