Councilman Garodnick is Making Midtown East Rezoning Hinge on Transit Upgrades
---
---
It's difficult to talk about real estate in Midtown East without considering the area's transportation needs, and that's because local City Councilman Dan Garodnick has impenetrably linked those two issues.
In late May, the City Council passed the historic Vanderbilt Avenue rezoning, which will allow developer SL Green Realty Corp. to build 1 Vanderbilt, a 1,501-foot-tall office building next to Grand Central Terminal, in exchange for $220 million of public improvements for things like new subway entrances and a large public plaza. If the transit upgrades don't happen, the tower won't happen.
"I think he really understands the importance of the connection between transit and real estate," said Fredericka Cuenca, the senior director of strategic initiatives at Metropolitan Transportation Authority headquarters. "You can't have Midtown without transit," she said.
And the 1 Vanderbilt decision is likely to pave the way for broader rezoning in Midtown East, and perhaps citywide, with a connection to infrastructure improvements.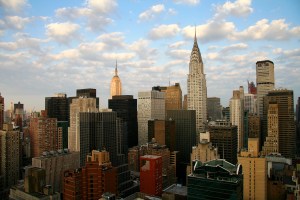 "Dan is thoughtful, a tough negotiator and an honest broker," said Marc Holliday, the chief executive officer of SL Green. "His leadership was critical in moving the Vanderbilt corridor [from East 42nd to East 47th Streets] forward and will be in ensuring the renewal of the broader East Midtown area."
Manhattan Borough President Gale Brewer credits Mr. Garodnick with the precedent-setting idea of tying transportation to development.
"It was a brilliant idea," Ms. Brewer said. "This is a big deal to have this kind of tie-in, particularly in his area. Transportation on the 6 line is so horrific. So much depends on the Lexington Avenue line."
It's the work of a power player who knows his terrain intimately. The 43-year-old Mr. Garodnick has dwelled in Stuyvesant Town and Peter Cooper Village his whole life, but for his time at Dartmouth College and the University of Pennsylvania Law School. (His dad remains in Mr. Garodnick's childhood apartment.)
"I moved back to Peter Cooper Village when I was single," Mr. Garodnick told Commercial Observer from his Midtown East office, just steps from where all the action is taking place, at 211 East 43rd Street. "It's a really nice community. It's a really nice place to live. It was always a peaceful enclave away from the hustle and bustle of the rest of Midtown and it's home."
He is currently in his third building in Peter Cooper Village, living with his wife, Zoe, the associate general counsel at Planned Parenthood whom he met on a blind date, and their two sons, Asher, 4, and Devin, who will be 2 in a few weeks.
Mr. Garodnick draws a great deal of praise for his work throughout Midtown East—particularly 1 Vanderbilt.
Though 1 Vanderbilt is part of the Midtown East district, it is separate from the larger Midtown East rezoning efforts. But the 1 Vanderbilt decision has informed the city's Midtown East rezoning steering committee, which Mr. Garodnick has co-chaired with Ms. Brewer to help shape plans for the 70-block area the city wants to rezone.
"[One Vanderbilt] was a project that really had a very tangible outcome that reflected both the principles that we were trying to achieve in East Midtown as a whole," said Christopher Jones, the vice president for research at the Regional Plan Association, an urban research and advocacy organization, and a member of the steering committee.
Mr. Garodnick was able to structure a deal that was a win-win for everyone, and he has applied that approach to the consensus-building Midtown East Steering Committee, which commenced meeting last September.
Mayor Michael Bloomberg first introduced a Midtown East rezoning proposal that died in November 2013 when the mayor withdrew his application for the proposal right before the City Council was slated to vote on it.
At the time, Mr. Garodnick and then Council Speaker Christine Quinn said in a joint statement: "We should rezone East Midtown, but only when we can do so properly."
The 10-entity steering committee, launched under Mayor Bill de Blasio, will release its recommendations to the Department of City Planning next month.
"It's a plan that takes some inspiration from the Vanderbilt Avenue rezoning in that we want to encourage development, particularly on sites where there is connectivity to mass transit," the councilman said. "We want to allow landmark buildings to be able to sell their air rights more broadly than they are able to today, but in exchange for freeing up their air rights' transfers we believe that the city should take a cut of every sale to put toward public realm and infrastructure improvements in East Midtown."
Mr. Garodnick was responsible for "getting the major stakeholders at the table and methodically working through all of the thorny issues to get to what I would call a working agreement on just how the transformation of East Midtown should move forward," said Mr. Jones.
Mr. Garodnick said these one-off contributions to transit by way of development won't be a permanent source of funding for the transit system with its capital budget deficit, but "it is a way for us to rejuvenate our subway system today at a moment when we desperately need it." He added, "but it is not the complete fix for the MTA by any stretch."
As for a more permanent solution, Mr. Garodnick is in favor of a congestion-pricing plan. "It's something that had been proposed by Mayor Bloomberg," Mr. Garodnick said, "and I voted for."
In his third and final term as Midtown's councilman, Mr. Garodnick has established a firm reputation as smart, measured and a good listener. He started out a litigator for the law firm Paul, Weiss, Rifkind, Wharton & Garrison and a law clerk for Colleen McMahon in 2000 and 2001 before getting the political bug.
"He was impressive when he entered the Council and has become more so," said Lois Tendler, the vice president of government and community relations for the MTA New York City Transit, who has known Mr. Garodnick since he was first elected in 2005. "He's the kind of rep everyone wants—thoughtful, consensus builder, interested in results."
The skills he learned and the traits he has exhibited have been instrumental in his role as co-chair of the Midtown East rezoning steering committee, which met twice a month for three-hour meetings between September and this June. That's 20 meetings amounting to 60 hours, for which Mr. Garodnick was present the entire time.
'It was basically [Mr. Garodnick's] advocacy that led this administration setting up a steering committee task force that Dan heads up' for Midtown East rezoning.—Margaret Newman
"Dan was kind of a key figure in asking for changes in that first proposal for the rezoning," said Margaret Newman, who recently transitioned from being the executive director of the Municipal Art Society of New York to a consultant for the urban design nonprofit group. "It was basically his advocacy that led to this administration setting up a steering committee task force that Dan heads up [with the Manhattan borough president] because Dan was opposed to the first iteration of the Midtown East rezoning."
She, too, was on the steering committee, which had its final phone call a couple of weeks ago.
"He's been an amazing advocate for the transportation part of this," Ms. Newman said. "He brought in the MTA who worked with us as a kind of unofficial member of the steering committee and was very much an advocate for the funds from it going to transit."
Mr. Garodnick was known—according to Michael Slattery, a senior vice president at the Real Estate Board of New York—as being "impartial" in these meetings and making it "the committee's position, and not Dan's position."
"The sign of leadership is being able to hear all sides and not take any of them personally even if you disagree with them," said Fred Cerullo, the president and chief operating officer of the Grand Central Partnership, which provides supplemental services to the business improvement districts, who was on the steering committee. "He is really good at easing the tension and coming up with some solution. You can't always satisfy everyone but he does a good job at making everyone feel like a winner and a loser a little bit. In the legislative process, you really can't ask for more because it's all about negotiation and consensus."
Of course, his councilship is not exclusively dedicated to 1 Vanderbilt. Mr. Garodnick sponsored a transit benefits bill that made the TransitChek program, which enables employees to pay train and bus fares with pretax earnings, available to all employees at companies of 20 or more. The bill, which takes effect Jan. 1, 2016, saves the average worker $443 a year. 
As chair of the City Council's Committee on Economic Development for more than a year and a half and a member of the transportation committee his entire tenure in the Council, Mr. Garodnick has won friends on the business side.
"On TransitChek and in general in his role as chairman of Economic Development and his work on transportation, he is one of the council members who is very careful [and] thoughtful about talking with the business community to get the input of employers and investors as to what will be the impact of various legislation, programs and land use actions," said Kathryn Wylde, the president and chief executive officer of Partnership for New York City, a nonprofit membership organization consisting of nearly 300 CEOs.
Mr. Garodnick was also instrumental in the Sunset Park master lease for the South Brooklyn Marine Terminal, which was approved by the City Council on May 27.
"We worked very hard to help [the city's Economic Development Corporation] and the local council member in Sunset Park come to terms of an agreement to active the South Brooklyn Marine terminal," Mr. Garodnick said. "It's a 70-acre site on the waterfront that will be activated for maritime industrial uses."
Other transportation efforts by Mr. Garodnick include implementing tools to help businesses struggling along Second Avenue during the Second Avenue Subway construction, introducing legislation requiring that there be privacy policies for for-hire vehicle companies, like Uber and Via, "to make sure that user data is not being abused by the companies themselves," and a bill making tipping in taxis uniform. "Depending on which taxi you get in, the tip is either calculated on a base fare or on the post-tax and toll fare," and this aims to add uniformity, Mr. Garodnick said.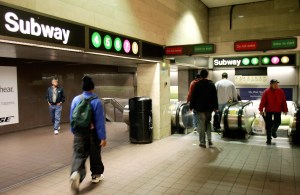 CO found it nearly impossible to find anyone with anything negative to say about Mr. Garodnick.
Even former Queens Councilman Mark Weprin, who ran against Mr. Garodnick in the Council speaker race and lost his borough's support to Mr. Garodnick, was only kind. (Councilwoman Melissa Mark-Viverito won the speaker seat in January 2014.)
"He's diligent and smart and he's not just a show boater," said Mr. Weprin, who resigned in June from the Council to become deputy secretary of Legislative Affairs for the Cuomo administration. "He does things because he thinks they're the right thing to do."
When it came to Midtown East, Mr. Weprin commended Mr. Garodnick for his ensuring that developers would contribute to the city's transportation system.
"On Midtown East he was a visionary," Mr. Weprin said. "He made sure the capital improvements and other improvements were in the plan for transportation in the area not just for the short term, but for the long term."
For all of Commercial Observer's coverage in the first-ever transit issue, click here.