Jeff Crichton-Led Investment Advisory Firm Leasing 10K SF at Vornado's 640 Fifth
---
---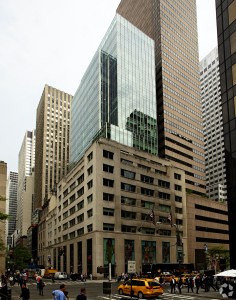 One-year-old Hitchwood Capital Management, a New York-based investment advisory and long-short equity fund, has leased the entire 22nd floor at Vornado Realty Trust's 640 Fifth Avenue at West 51st Street, Commercial Observer has learned.
The 10,278 square feet of space the firm took was previously occupied by Scout Capital Management, a broker with knowledge of the deal said. Jeff Crichton, the founder and portfolio manager of Hitchwood Capital Management, ran Scout with partner Adam Weiss before the pair decided to close the firm so that Mr. Weiss could step back from managing outside money, the pair wrote in a January 2014 investor letter, according to Bloomberg. 
The lease at 640 Fifth Avenue, with an asking rent of $120 per square foot, is for 10 years and nine months, the broker said. Hitchwood essentially assumed the lease obligation from Scout. Hitchwood Capital Management was represented by JLL's Alexander Chudnoff and Vornado was represented in-house by Jared Solomon and Glen Weiss. Mr. Chudnoff didn't respond to a request for comment via a company spokesman, and nor did the Vornado brokers.
Vornado bought the building for $64 million at the end of 1997, according to CoStar. Scout Capital Management was one of the original tenants to lease space in 2005, following the building redevelopment. Other office tenants in the 325,000-square-foot, 22-story 1949 building include Owl Creek Asset Management, HS Management Partners, Greentech Capital Advisors, Exane and Fidelity Investments Real Estate.