Fundrise Has Big Plans at Home and Overseas
---
---
In a photo taken sometime around 1980, a 3-year-old Benjamin Miller is tucked comfortably in the shovel of a bulldozer inside an 80-feet-deep hole of a construction site in Washington, D.C. The property under development, Georgetown Park Mall, would later become the first urban mall in the nation's capital.
The child's father, Herbert Miller—a retail developer who built other defining D.C. retail properties such as Washington Harbour in Georgetown and Gallery Place in the city's East End—used to routinely bring Benjamin and his four younger siblings to construction sites and malls around the country.
"He was a cowboy entrepreneur at his time," said Daniel Miller, one of the developer's five children. "We grew up in an environment of creative real estate development, of looking at interesting opportunities, of trusting our instinct and really believing in the ideas that we are working on."
The Miller siblings learned at a young age not to fear big construction machines and to have fun at development sites. They later learned the many benefits of dabbling in real estate.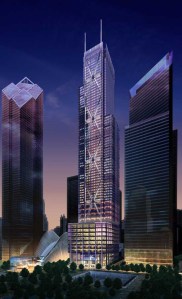 Benjamin and Daniel followed their father's path in real estate, but with a new millennial twist. The two brothers are co-founders, and respectively CEO and president, of one of the first real estate crowdfunding companies, Fundrise. Their first project was a collective financing for the conversion of a vacant building in the Miller brothers' native D.C.—a property the two had acquired in 2011. More recently, Fundrise began raising money online for a fraction of the 3 World Trade Center tower in Lower Manhattan that is set to open in 2018.
The two brothers expect their company to raise up to $150 million in 2015, more than three times the amount they raised last year.
Investment for the People
Benjamin and Daniel launched Fundrise in August 2012, once the JOBS Act legalized crowdfunding. But they had begun working on their platform as early as 2010, they said, when the idea of raising capital online was new in general and completely foreign to the traditional real estate world.
In real estate, crowdfunding or crowdfinance, which involves the use of an online platform to raise capital for a specific project from a multitude of people, is becoming an increasingly popular way for investors to access the market.
In total, roughly $16.2 billion of crowd capital was raised globally in 2014, according to a recent report from Massolution, an advisory firm that specializes in "crowdsourcing solutions." With $1 billion of crowd capital raised globally for commercial and residential properties last year, from just under $300 million in 2013 and under $100 million in 2012, real estate has become one of the fastest-growing markets in the crowdfunding business. "We are estimating $2.5 billion for [real estate projects] in 2015," said Steve Cinelli, a Massolution research associate and one of the authors of the report.
A Family Business
While there are many companies popping up in the crowdfunding arena, Fundrise is particular for its family-origin.
Benjamin Miller, 38, is the eldest of five siblings. His childhood memories are filled with trips across the country, visiting huge malls, where he could play in the amusement parks.
He became involved his father's business at a very early age. "I remember being in a commercial in Texas probably in 1985," he said. It was "for a new mall in Houston and I [was] a background shopper."
But, "I didn't really want to work for the family business," he noted. After graduating from the University of Pennsylvania in 1999, his first job was in real estate private equity and later for a tech startup. "I avoided the family business for as long as I could," he said.
Eventually, though, Benjamin joined his father in the development business and his experience in finance and tech later became pivotal in the creation of Fundrise.
Unlike his older brother, Daniel Miller, now 28, had no issue working with family. As a child, he loved to go with his father to council meetings where new developments were discussed.
"My brother and I, I always thought we would have worked together in some capacity, since we have always had a good relationship," he said. After following his bother's footsteps to college and graduating from the University of Pennsylvania in 2010, Daniel joined Benjamin, who was launching his first company, WestMill Capital Partners, a spinoff of their father's Western Development Corporation.
The company focused on acquisitions and development in emerging areas of D.C. In the years just after the financial crisis of 2008, prices of assets had dropped, but raising capital was hard. Finding innovative ways of funding the business quickly became a major part of the brothers' focus.
The Seed
"In 2010, 2011 and 2012 there was a lot of growth in these new emerging neighborhoods where young people live, in D.C. it was H Street, in New York it was Brooklyn," Benjamin said.
Large companies, run by executives in their 50s and 60s, however, were struggling to understand and serve these new areas, he said. Seeing a "hole in the market for capital" the Miller brothers started to explore ways to raise money for these emerging markets.
"It occurred to us, the young people are creating the growth, but they don't get to invest in the growth, they don't get to participate," Benjamin said. "It was a simple idea: Why can't we raise money [from them] on the Internet for one of our projects?"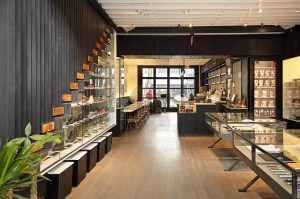 The first test was with a vacant building at 1351 H Street the brothers wanted to turn into retail and restaurant space. In this first round of online crowdfunding in 2012, they raised $325,000, they said, with 175 individuals investing $100 to $10,000 each.
Following a long-awaited opening, a three-month-old Maketto now occupies the restaurant space.
"We built Fundrise as a platform to raise capital for our projects," Daniel explained. "Than we started to have such interest from other real estate developers across the country to use our platform to raise funding that we say, 'Let's not just use it for our own deals, but let's shut down our development company and focus on providing funding for other real estate developers.' So we really shifted from doing development and having a platform to only focusing on the platform and providing funding."
Rising Up
Today, Fundrise has a team of 30 people. Half of them are real estate professionals who are tasked with going through the finer details of each deal. Clients who want to raise capital for their assets using the platform can do so online.
"Our innovation means the investment is marketed online to hundreds of thousands of people very efficiently, but the actual sourcing and underwriting of the deal is still very traditional," said Daniel Miller.
The underwriting part, "is very normal, very similar to any other finance funding," added Benjamin.
The company's average deals are for assets valued under $50 million and typically located in emerging areas in major metro markets: "More a Brooklyn than a Manhattan," said Daniel.
Fundrise invests directly up to $5 million, limiting the risk for the owners of the assets. Then, they sell shares in the deal on their website. People can usually invest at least $5,000 in private equity, mezzanine, or senior debt financing with terms of up to three years and yields ranging from 10 percent to 18 percent.
The business has started to appeal to institutional investors who "will take a $1 million to $5 million dollar position on a deal," according to Daniel Miller. The crowd will get smaller positions but at the same terms.
"It is a big shift in terms of the results, there is a lot more capital, more funding available," he said.
In the first quarter of 2015, Fundrise sourced nearly $50 million, the same amount it raised in all of 2014. The brothers hope to reach $1 billion in total transactions in five to six years from now, Daniel noted.
Looking Ahead
In order to achieve this growth, the company is physically expanding its presence while its online platform becomes increasingly popular. Fundrise currently has offices in Washington, D.C., New York, Los Angeles and San Francisco. By the end of the year it will expand to Atlanta, Chicago and Houston. "And we are looking at London," said Daniel, who recently spent time in Europe to explore options for an overseas expansion.
"The regulations there [in London] are very favorable," he said. Having a strong presence in New York and London, he said, will "allow foreign and global investors to buy into the deals."
The move could prove to be risky. "It is extremely difficult to go into a new market and to understand it," said Scott Picken, the founder of the global real estate crowdfunding firm Wealth Migrate, whose business focuses on international markets. Learning to deal with different regulations might be a challenge for Fundrise, he said.
The brothers are aware of that. "In Europe, you have many different authorities country by country but also throughout the E.U.," said Daniel Miller. He acknowledged that creating a new business in this fragmented market is more complex than in the U.S., "but we are going to start with the U.K. and London."
Among the issues Fundrise might face is a competition that has boomed in the past two years. There are currently up to 250 real estate crowdfunding companies, Massolution's Mr. Cinelli estimated.
Having a good platform is not enough without a strong real estate expertise and only a few of these companies will succeed, according to the crowdfunding consultant and researcher. "It is still early," to say who the future winners will be, Mr. Cinelli noted. "It will be a matter of time to see how the project they are doing will perform."
"Many platforms still operate as agents," he added. However, developers are increasingly beginning to cut the online middleman out and go solo in crowdfunding their projects, Mr. Cinelli said.
Still the Miller brothers are confident in their business. From early on they had their father's support.
"He says that it reminds him of how it used to be real estate," Benjamin said. "Before 1992, there were no REITs. There were no private equity funds, and no CMBS. All the things that real estate companies think of as normal didn't exist in the '80s. So 20 years from now what we are doing will be normal and those things will be gone."