SoundCloud Relocating Within Flatiron District
---
---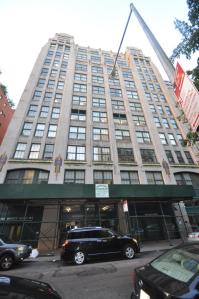 SoundCloud is moving its New York offices to 43,600 square feet in 50 West 23rd Street .
The Berlin-based company inked a deal for five years in the Flatiron District building owned by Two Trees Management Company, according to The Wall Street Journal, for two floors in the building. SoundCloud, a platform for music and audio sharing, is moving from 111 Fifth Avenue between East 18th and East 19th Streets.
SoundCloud will take up space on the ninth and 10th floors, The Journal reported. Dan Conlon and Elizabeth Bueno run the in-house leasing team for Two Trees. Eric Ferriello and Bob Tunis of Colliers represented SoundCloud.
Asking rents were $72 per square foot, a Two Trees spokeswoman told Commercial Observer.
The developer paid a whopping $129.5 million for 50 West 23rd Street in November 2010, property records show. Since then, Two Trees has undergone a $25 million renovation including construction of a new tenants-only roof deck.
DataVision, an electronics retailer, signed a deal for a 5,523-square-foot flagship retail location at the building in June 2014, as CO previously reported. High 5 Games, an online gambling programmer, leased 9,000 square feet at the building in April 2012.
About 168,000 square feet of the 340,000-square-foot building have been vacated in the five years since the sale, Mr. Conlon recently told CO. This transaction still leaves about 124,400 square feet up for grabs in the building. In a March interview with CO, Jed Walentas, a principal at Two Trees, said the firm was focused on bringing a swath of tech tenants to the building.
"These tech tenants require a lot more flexibility from a landlord," Mr. Walentas said. "We're going to get tech tenants at 23rd Street in the broadest sense of the word—what I refer to as softer industry tenants."