Kenneth Cole Steps Into New Location on the Bowery
---
---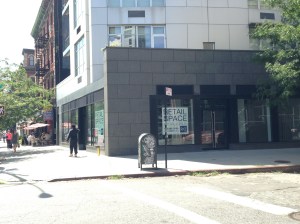 Shoes, watches and handbags designer Kenneth Cole is opening a new store at the base of Bond Street Lofts Condominium, RKF told Commercial Observer. The 10-year deal is for 2,510 square feet on the ground level and 1,604 square feet in the basement.
Kenneth Cole's address will be 328 Bowery at the corner of Bond Street, while the six-story residential building uses an address of 57 Bond Street. The asking rent for the former bank space was $300 per square foot, RKF said.
RKF's Ariel Schuster, Brian Segall and Taryn Talmadge represented the landlord, RWN Real Estate Partners, in the transaction. Matthew Seigel and Skye Taylor of Thor Retail Advisors represented the tenant. Mr. Seigel declined to comment.
"Bowery has become the next downtown neighborhood. John Varvatos, APC, and Philip Lim have established the market," Mr. Schuster said via a spokesman.
RWN paid $3.8 million for the 4,114-square-foot retail condominium in 2013, as CO previously reported. Kenneth Cole will be sharing the space with women's clothing shop Curve.
RWN tapped RKF to exclusively market the two-level retail space.
"The Bowery retail market continues to draw an eclectic and aspirational mix of retailer, dining and nightlife tenants," Mr. Segall said at the time. "328 Bowery lies directly in the center of this dynamic submarket."