R.A. Cohen Moving to 250 Park Avenue
---
---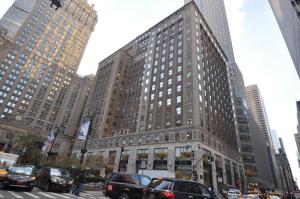 Real Estate investment and management firm R.A. Cohen & Associates has inked a deal for 8,100 square feet at 250 Park Avenue between East 46th and East 47th Streets, Commercial Observer has learned.
The company will move to the 19th floor of the 21-story building at the end of this year, according to brokers in the deal. Asking rents were in the $60s per square foot in the 15-year lease, which closed last week.
Benjamin N. Blumenthal and Norman Bobrow of Norman Bobrow and Co. represented the tenant, while David Hoffman, Jr., Robert Billingsley and Whitnee Williams of DTZ represented the landlord, AEW Capital Management.
"This landlord doesn't hesitate," Mr. Hoffman told CO. "They have not hesitated about making capital improvements in any type of market or circumstance. I think R.A. Cohen had an appreciation for that."
The firm will leave 60 West 42nd Street between Fifth Avenue and Avenue of the Americas, its office for the last 20 years, where the roughly 30 employees are currently in 5,200 square feet.
R.A. Cohen will join new neighbors such as Pernod Ricard, which moved into 82,000 square feet of the 543,292-square-foot building in October 2012. The Glenlivet producer's space, which features a bar and exposed brick, is double the 40,000 square feet it occupied at 401 Park Avenue South between East 27th and East 28th Streets.