DTZ Buys C&W for $2B; Redundancies Expected
---
---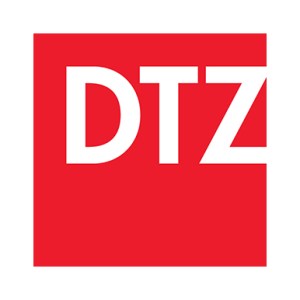 DTZ, a global firm which has been a growing force in commercial real estate, is buying Cushman & Wakefield for $2 billion, positioning itself as one of three biggest firms in the world.
The deal is expected to create a combined workforce of 43,000 professionals, according to the brokerages, with annual revenue of about $5.5 billion. C&W will continue its day-to-day operations under its same banner, but insiders worry there might be future redundancies between the companies. The two firms have had a flurry of mergers and acquisitions in the last few years leading up to this deal.
By combining the two companies, which will oversee 4 billion square feet of space, DTZ executives will be neck-and-neck with powerhouses CBRE and JLL, which have dominated the market. They'll do that by installing Brett White, the former CBRE head who built that brokerage up before leaving in 2012, to lead the newly combined companies as chairman and chief executive officer.
"The companies have remarkably complementary skills and reach in different geographies—whether in New York, London or Shanghai, this will be a formidable combination," Mr. White said in prepared remarks. "While breadth and depth are important to serve clients, it's not just about size. It's also about local expertise and deep customer service, which are strong traits of Cushman & Wakefield and DTZ, and ultimately what will differentiate us going forward."
The projected revenue for the merged companies will put it right on par with JLL's 2014 revenue of $5.4 billion, according to The Wall Street Journal, which first reported news of the sale. It still won't come close to the behemoth performance by CBRE last year with its $9 billion in revenue.
"DTZ mapped out a plan here that they want to become the third name in a global conversation," a managing director from a competing firm who declined to be named told Commercial Observer. "[You've had just] JLL and CBRE."
Aside from Mr. White, several other executives will have new positions at the company once the merger is completed later this year, according to a news release. John Santora, C&W's incumbent North America CEO, is becoming chief operating officer and chief integration officer; Carlo Barel di Sant'Albano will take a senior position at the global level from his current role as C&W's international CEO; and Tod Lickerman is becoming president of the global company from his current role as DTZ's global CEO.
Edward Forst, who took over as president and CEO of C&W in December 2013, is expected to leave once the merger is completed, according to a source with knowledge of the deal.
The deal is expected to be symbiotic for the two brokerages and fill in their gaps across the world. It's expected to give DTZ a stronger foothold in North America while giving C&W a stronger influence in Europe and the Middle East, said Stephen Siegel, the chairman of global brokerage at CBRE.
But there are concerns about duplication between the firms already working in the same markets, said a managing director at a competing firm. There are concerns about redundancies between the companies in terms of salaried personnel including those in human resources, marketing and research, sources said, and an environment of uncertainty with the deal months away from closing.
C&W did not comment on potential overlaps.
DTZ has become more influential since announcing it would merge with Washington-based Cassidy Turley. TPG Capital, DTZ's financial backer along with PAG Asia Capital and the Ontario Teachers' Pension Plan, folded Cassidy Turley's operations into DTZ in a deal that was completed last January. Upon the deal's announcement in September 2014, the new DTZ had a projected annual revenue of $2.9 billion, Bloomberg News reported at the time.
TPG bought DTZ in June 2014 and installed Mr. White as a non-executive board member, after his nearly 30-year career with CBRE ended. He became DTZ's executive chairman earlier this year, leading sources to speculate early that the firm would buy C&W.
And C&W also announced on New Year's Eve it would buy Massey Knakal Realty Services for roughly $100 million. Paul Massey and Robert Knakal, the principals of the firm, took senior positions at C&W following the merger. In February, Mr. Massey announced C&W had adopted some of the former firm's marketing strategies—including dividing the city into 50 distinct marketing regions.