Sutton Closes on Crown Building and Inks Deal for Aman Hotel
---
---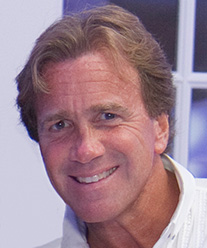 Last Friday, Jeff Sutton closed on the jewel of his Fifth Avenue empire—the Crown Building at 730 Fifth Avenue, which he purchased for a jaw-dropping $1.78 billion, with a $1.25 billion mortgage, that he bought with General Growth Properties. The seller was Spitzer Enterprises, led by former New York Governor Eliot Spitzer, and Winter Properties.
We also heard that a deal was finalized late last week for approximately $500 million to put an Aman Hotel from the fourth floor through the 24th floor of the Crown Building.
This means that Mr. Sutton's Wharton Properties now owns the entire spruce block of Fifth Avenue from West 56th to West 57th Streets along with his new prize. (Yes, aside from GGP he has other partnerships on some of these properties, but it would be difficult to view this as anything other than Wharton territory.)
It is worth taking a step back and looking at Mr. Sutton's Fifth Avenue collection and how it came about.
While the sandy-haired, Brooklyn-born Mr. Sutton is notoriously quiet with the press (he declined to comment for this story), enough details have been pried loose over the years to form a portrait of how he built this Midtown portfolio. It's true, Wharton has interests uptown in Harlem (including in the new Whole Foods), on 34th Street, on Madison Avenue, in Soho, and out in Brooklyn and Queens (where Mr. Sutton got his start), but there is something about Fifth Avenue that clearly set Mr. Sutton's imagination on fire.
It began a few blocks south with 609 Fifth Avenue, a.k.a., the DZ Bank Building, which he purchased with Blackstone (which he later bought out) from buyers who apparently had little interest in selling back in the early 2000s. In an extremely wily move, Mr. Sutton apparently offered the former landlords all the hallmarks of ownership—from a long-term lease, to a promise to fill the retail space with a high-end tenant—in exchange for $65 million, and a bet that values on Fifth Avenue would rise. By 2002, he had gotten rid of the Korean Air and Staples that had previously been tenants and signed American Girl Place to the 20,000-square-foot retail space. When SL Green Realty Corp. decided to purchase part of the building from Mr. Sutton a few years later, they valued it at $182 million. (It is worth considerably more now.)
Mr. Sutton has been on a Fifth Avenue shopping spree ever since, grabbing 720 Fifth Avenue, 717 Fifth Avenue and 724 Fifth Avenue.
Three blocks north of 609 Fifth Avenue, Mr. Sutton (along with SL Green) nabbed the 30,000-square-foot retail portion of 650 Fifth Avenue (housing Juicy Couture) which in 2013 a federal judge decided was a front for the Iranian government and the proceeds of the sale should go to the victims of terrorism. At the time, brokers said the property could fetch $800 million.
Of course, these impressive addresses would mean very little if Mr. Sutton wasn't able to bring in the retailers to actually bring in the big rents—and Mr. Sutton has not disappointed.
The names of the tenants are some of the best in the city; at 720 Fifth he is landlord to Abercrombie & Fitch; at 724 Fifth Avenue is Prada (these last two properties Mr. Sutton partnered with SL Green on). On the eastern side of the street, Wharton owns 717 Fifth Avenue (Blackstone owns the office condo upstairs) that houses Armani, and at 715 Fifth Avenue is Dolce and Gabbbana.
It is tempting to think that Mr. Sutton's interests are exclusively focused on this swath of Midtown, but Wharton has also grabbed big Fifth Avenue properties farther downtown. Earlier this year he also picked up 85 Fifth Avenue (home to Anthropologie), and there is talk about Mr. Sutton in a deal for 138 Fifth Avenue.
So look out, Flatiron District and lower Fifth Avenue; Jeff Sutton is coming for you.