International Center of Photography Closes on $23.5M Bowery Condo
---
---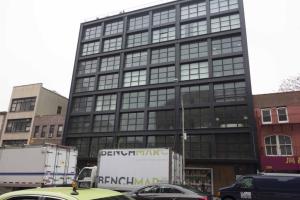 The International Center of Photography has closed on a commercial condominium unit at 250 Bowery between East Houston and Prince Streets for $23.5 million, RKF announced.
The sale of the 11,000-square-foot space closed on Feb. 17, and will become home to ICP's museum, currently at 1133 Avenue of the Americas, brokers involved in the sale said in a release. The new space includes 6,600 square feet on the ground floor and 4,400 square feet on the lower level of the 24-unit building.
Anthropologie was slated to take a 10,000-square-foot space at ground floor, but backed out of its contract in June 2013 over concerns with the build-out, as Commercial Observer previously reported.
ICP plans to move into the facility this fall after the build-out is done, the brokers said.
Beth Rosen, Andrew Stern and Benjamin Zack of RKF represented the seller, Bowery Star LLC, an entity that bought the building in 2013 for $15.75 million. Jane McVerry of Atria Properties represented ICP.
"ICP is a leader in the contemporary art world," Ms. McVerry said in prepared remarks. "When it came time to look for a new location for the historic and revered organization, the Bowery—with its eclectic mix of galleries, the New Museum and the Bowery Hotel— was an obvious choice. Once we honed in on a location, opting to acquire a building and make a permanent home for ICP was the right move on both a business and a cultural level."
The photo institute has hired Skidmore, Owings & Merrill to design the new museum with a minimalist look, a new storefront and high-end lighting.