Hubba, Clubba! Calling All Club Promoters … Have We Got a Deal for You!
---
---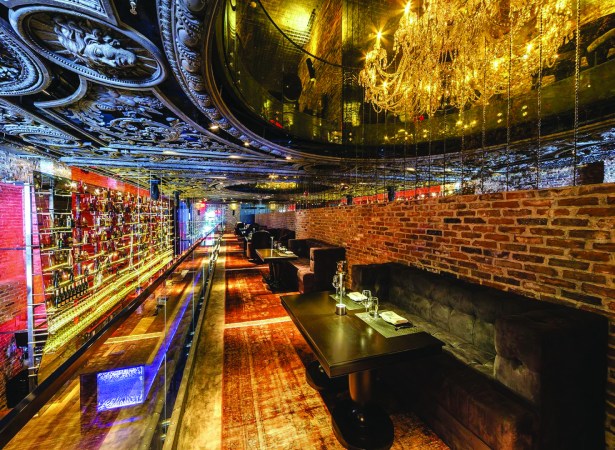 If you happen to be looking to lease an opulent, club-like venue with Baroque carvings in the heart of the Meatpacking District, today's your lucky day.
The former home of restaurant and club Manon, has hit the market with an asking rent of $97,000 per month plus $1.5 million in key money, or $120,000 a month with no key money. The floors can also be leased separately.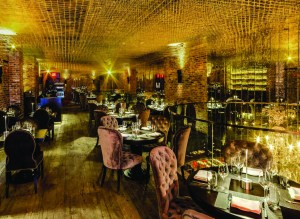 The 14,000-square-foot property, which spans five stories at 407 West 14th Street between Ninth and 10th Avenues, is being represented exclusively by Michel Madie Real Estate Service.
"If I had to describe this $8 million design in a few words, I would say that the most striking features are the inter-penetrative double-mezzanine restaurant and lounge, a versatile environment of plush luxury and awesome finishes such as wide-planks ceruse oak floors reminiscent of French castles, industrial nailed steel beams, three-story-high chandelier on aged mirrors," said Mr. Madie. "The wine cellar is a connoisseur's dream and the kitchen is an OMG paradise to any cordon-bleu French chef."
Alyosha Samson of Michel Madie Real Estate Service noted: "Nothing has been changed from the day they finished service at Manon," in June 2014, after a less than two-year run cooking up a mix of French, American and pan-Asian fare, other than an internal staircase.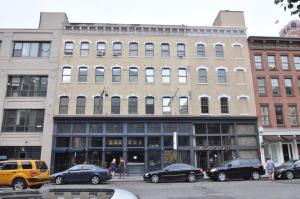 The basement is built out as a kitchen; the first floor has a bar and seating; the second has seating around the mezzanine level overlooking the bar; the third is restaurant seating; the fourth has storage rooms, changing rooms and a washing area for the staff; and the fifth floor has offices. There is a double kitchen with separate entry to the second level, so there is room for two restaurants to separately operate there.
The owner of Manon and the leaseholder, Alexander Zaytsev, is seeking a tenant to take the entire building for 11.5 years, the amount remaining on the present lease. Mr. Zaytsev operates all Maison Dellos restaurants in Moscow, France and the U.S.A. and still has staff working out of 407 West 14th Street for his U.S. operations.