Financial Institution Relocating to 10K SF at Metropolitan Tower
---
---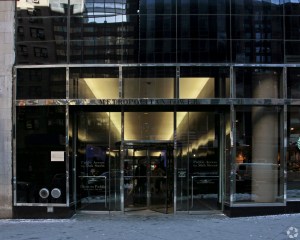 Wedbush Securities has signed a lease for 10,008 square feet on part of the fifth floor at Metropolitan Tower at 142 West 57th Street between Avenue of the Americas and Seventh Avenue, Commercial Observer has learned.
The deal is for five years and four months with a four-month rent abatement, a source with knowledge of the deal said. The tenant is relocating from 90 Park Avenue on May 1. The asking rent was $60-plus per square foot.
The tenant was represented by Alexander Chudnoff, Dan Turkewitz and Harley Dalton, all of JLL. Mr. Chudnoff declined to comment. Andrew Wiener of L&L Holding Company, the owner of the building, represented the landlord in-house along with CBRE's Paul Milunec. Mr. Weiner declined to comment.
Founded in 1955, the Los Angeles-based Wedbush Securities is one of the largest securities firms and investment banks in the nation, providing innovative financial solutions through private client services, capital markets and clearing and execution divisions.
Metropolitan Tower, built in 1986, is home to tenants including L&L, Och-Ziff Capital Management Group, Capital Z Partners, G2 Investment Group and Hutchin Hill Capital.