DOB to Streamline Construction App Process
---
---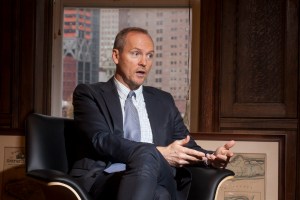 The city's Department of Buildings Commissioner Rick Chandler today announced a new initiative to help stalled construction projects get back on track.
That includes setting up a streamlined system in each borough to work with builders on site problems, according to the DOB. The goal there is to remove the time-consuming task of multiple trips to different agencies throughout a project's life cycle.
The program, billed as Get Back To Building, is open to eligible architects, engineers, contractors and property owners whose projects haven't gotten approved because past objections by DOB plan reviews, according to the department. Agency experts will work with the applicants to resolve specific issues with the projects and figure out the best way to resolve them.
Getting an application through the DOB has begun to take longer, as Commercial Observer reported in February. As the department gets inundated with a blizzard of building applications, it takes on average 15.7 days from when an application is filed to a final decision—nearly twice the amount of time as a year earlier.
Those that are eligible can start making appointments today for meetings in May on Mondays, Tuesdays and Thursday, according to the DOB, by emailing an address available on its website. The agencies will be set up in each of the five borough halls. Times vary but the meetings will be after typical business hours, according to the department.
"The Department of Buildings continues to streamline our operations, and Back to Building is just another way we are showing that our constituents are our highest priority," Mr. Chandler said in prepared remarks.
DOB's plan is to get projects long-stalled back up and running and construction workers back to work, it said in a news release.
In the past, the department, which oversees building permits and structural safety, has launched similar initiatives on halted projects. The Stalled Sites Unit was launched in 2009 to track suspended sites, and ensure they were being kept safe while they were stalled. The unit folded in 2013, however, in accordance with the legislation that enacted it.