Sushi Zen to Move to New Space
---
---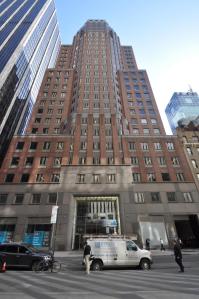 Sushi Zen will move to 114 West 47th Street at the end of the year, Commercial Observer has learned.
The highly regarded restaurant has signed a 20-year lease for 6,508 square feet, more than three times the size of the space it has occupied since 2001: 108 West 44th Street (1133 Avenue of the Americas).
Both properties are owned by the Durst Organization, which created the new, ground floor, retail space out of office space formerly occupied by a private bank.
The asking price was $275 per square foot. Tom Bow and Rocco Romeo of Durst represented the landlord in the direct-to-tenant lease transaction.
Chef Toshio Suzuki, proprietor and sushi master, opened Sushi Zen in 1983, after working at traditional sushi restaurants in Tokyo and Japanese-style restaurants in New York City. He is well respected in the industry, a mentor to many chefs, and a source for everything from fish to knife skills.
Sushi Zen did not immediately respond to a request for comment.
"We are delighted to see them grow within the Durst portfolio," said Jonathan (Jody) Durst. No one is more excited than Douglas Durst, who was part of the reason the restaurant signed on at 1133 when their West 46th Street location was being demolished. Sushi Zen is his favorite place for sushi.
The restaurant will close and re-open within a short time-frame at the end of the year. Washington, DC-based WDG Architecture will design the new restaurant.
The space Sushi Zen vacates will be marketed as a 300,000 square foot "building within a building" opportunity in the rest of the building.