Simon Baron, Quadrum Bringing Resi Building to UWS Through 99-Year Ground Lease
---
---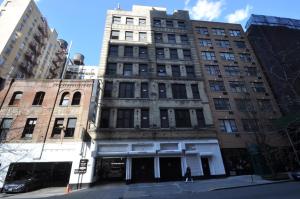 In its fifth joint venture, Manhattan-based owner and developer Simon Baron Development and Quadrum Global, an international investment and development firm, have signed a 99-year ground lease on the Upper West Side, the two firms announced.
Plans call for demolishing two property lots operating as a parking garage and erecting a new 18-story, 100,000-square-foot luxury residential building with possible parking below grade, at 267-269 West 87th Street between Broadway and West End Avenue. 
A deal was struck at the end of February based on a rent commencing in the high-$20s per square foot based on the 100,000 square feet of buildable area.
"[The deal] further strengthens our investment footprint in New York City as we seek to expand our presence in key U.S. markets," said Oleg Pavlov, the chief executive officer of Quadrum, in prepared remarks.
Riverview Operating Co.'s properties include 267-269 West 87th Street, a seven-story building plus basement with an above-grade area of approximately 35,245 square feet, and 271-273 West 87th Street, a three-story building plus basement with an above-grade area of approximately 14,350 square feet), according to the Avison Young listing.
SBD President Matthew Baron added: "We are excited to embark on our third project on the Upper West Side which we believe to be one of New York City's quintessential residential neighborhoods."
One of Quadrum Global and Simon Baron Development's projects is the redevelopment of a rental building at 393 West End Avenue between West 78th and West 79th Streets, slated to come on the market in the second half of this year.
Avison Young's Vincent Carrega, Jon Epstein, Neil Helman, Charles Kingsley and Jason Meister negotiated the deal, the developers indicated.
The owner "held it for a long period of time and rather than selling the property, they wanted an ongoing income stream for themselves and future generations," Mr. Helman told Commercial Observer.
The parking garage will remain operational until the developers are ready to begin construction, Ms. Carrega said.