The Learning Experience Lands in LIC
---
---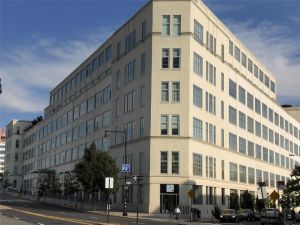 The Learning Experience, an early learning franchise, has signed a lease at Arris Lofts, a luxury condominium building in Long Island City that includes retail space, according to a news release from the Learning Experience.
The company has secured 13,500 square feet of space on the ground floor of the eight-story property at 27-28 Thomson Avenue. The property will include a number of classrooms and an indoor playground. The lease is for 15.5 years. 
Nick Vanella, the executive vice president of real estate with TLE, represented the academy in negotiations. Tanase Iorgoveanu of the Andalex Group represented the landlord in-house.
"We're very excited to be leasing space at this location due to the influx of residents, the number of daytime workers and the heavily trafficked area," said Mr. Vanella. "We think this will be tremendously successful."
Initially, a sales office for the condominium development was in the space, but then it remained vacant for a number of years. Though Andalex had many inquiries about the location, it did not feel that other prospective tenants were a good fit.
"We're really excited about the Learning Experience. We've held off for a really long time about putting a tenant in [the space] and with the multifamily developments coming into the area, we think this will be really successful," said Mr. Iorgoveanu
Andalex Group declined to disclose the asking price.
The Learning Experience, the first in Long Island City, anticipates it will open its doors within the next year. There are 140 operating child care centers nationwide, with a heavy concentration in the Northeast. Another 64 more centers are in the pipeline.
Developed by Andalex, Arris Lofts is a 237-unit residential building that was constructed in 1920.