Plumbing Company to Cast Plungers in LIC
---
---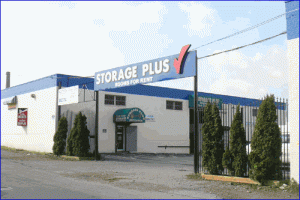 Plumbing, maintenance and fire protection company General Plumbing Corporation will relocate from Williamsburg to Long Island City in January 2015 through a 12,000-square-foot lease on the ground floor of an industrial property at 54-01 35th Street, Commercial Observer has learned.
The company that services large real estate firms' portfolios currently operates out of space at 436 Keap Street, but it will move its office and warehouse to the ROM Realty-owned building, where asking rents ran for $21 per square foot, officials with Kalmon Dolgin Affiliates said.
"The company needed to relocate from its location in Williamsburg and wanted to stay within close proximity to Manhattan to service its clients," said Jeff Unger of KDA in a prepared statement. "54-01 35th Street's ideal location adjacent to the Long Island Expressway, Queens Midtown Tunnel, and 59th Street and Williamsburg Bridges was the perfect fit."
Mr. Unger represented both the landlord and the tenant in the transaction with a term that KDA officials declined to disclose.
But the new digs between 43rd and Skillman Avenues near the tracks of the Long Island Rail Road will allow the company to continue to be available whenever duty calls, said Neil Dolgin, the co-president of KDA.
"The company offers 'round the clock service, as situations requiring their services don't always happen during regular business hours," Mr. Dolgin said in a prepared statement. "The 24-hour operational schedule is a specialty niche that has been experiencing much growth as of late."