NoMad is No Longer Virgin Territory for Trendy Hotels
---
---
It may have once been considered a tweener and a mecca for discount clothes and goods, but now North of Madison Square Park, a k a NoMad, is a neighborhood in its own right, and is awash with high-end residential condominiums and some of the city's hippest hotels.
Hotels first started budding in the area—which extends loosely from 23rd Street to 34th Streets between Lexington Avenue and Broadway—when the pioneering Ace Hotel New York at 20 West 29th Street opened in 2009, followed by Gansevoort Park Avenue at 420 Park Avenue South at 29th Street, Flatiron Hotel at 9 West 26th Street near Broadway and the NoMad Hotel at 1170 Broadway at 28th Street.
With those hotels firmly entrenched, a slew of other hoteliers are nipping at their heels, planning new hotels and renovating older ones.
"There was a certain sense of urban chic that was developing in this area of Broadway," said Joseph Yi, vice president of Lam Group, which is developing a 440,000-square-foot Virgin Hotel on the block front on Broadway from 29th to 30th Streets. The VOA Associates-designed glass building with 460 keys will rise 38 stories and include 70,000 to 80,000 square feet of high-end retail not to mention 20,000 square feet of event and food and beverage space when it's complete in 2016. "With good eateries and high-end retailers opening in the area, along with the Ace and NoMad hotels, we envisioned a transformation of this area that is similar to what has happened in the Meatpacking District back in the early 2000s. With Virgin emerging into the hotel business, we thought it was a perfect fit."
This all started with the neighborhood's bones. "We came across these two beautiful heritage buildings that were in disrepair and underutilized," said Steven Hurwitz, executive vice president of GFI Development which built the Ace and the NoMad. "Given the commercial zoning and floorplates they both laid out beautifully for hotel use."
Many others followed GFI. "The vibrant Park Avenue South corridor location provides yet another ideal setting for us to demonstrate our unwavering commitment to redefining the hospitality experience," Sam Nazarian, the founder and chief executive officer of sbe, said in a press release. "Working with our partners at Moin, and of course the inspired brilliance of [Philippe] Starck, has set the stage for an offering we know will resonate powerfully."
Sbe Hotel Group and Moin Development are developing SLS Hotel New York, scheduled to open in late 2015 at 444 Park Avenue South.
The prices of land in the area have made deals pencil out.
In 2011 and 2012, the Lam Group bought the adjacent properties 1227 Broadway, 1225 Broadway and 1205 Broadway, across from the Ace, for $88 million. That amounted to less than $300 per buildable square foot, The Real Deal noted. Today, land in NoMad has risen to $650 per square foot or more, according to investment sales broker Adelaide Polsinelli of Eastern Consolidated.
"The price point in this area was a little bit better than some of the more highly sought-after markets, like in the Times Square area and in the 40s and 50s," Mr. Yi told TRD in April 2013. "For the amount of frontage we have on Broadway, I think we executed this well below market."
"You were able to buy buildings or ground lease [sites] for a long term at a less expensive rate than you could in other locations," said hotelier Ian Schrager who is looking for property in NoMad. "It's so driven by economics. So when the NoMad guys [GFI Development], did their hotels, it showed that you could get fashionable people and young people to come—'cause where did those people come from?"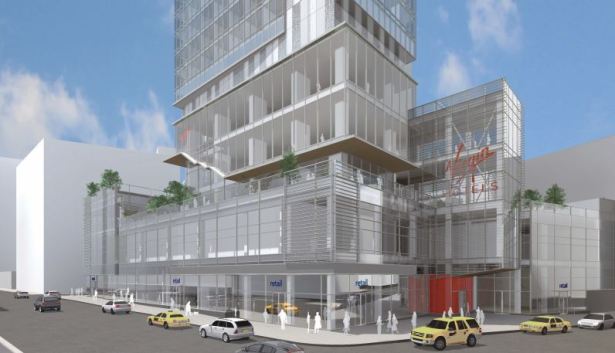 This winter, Marmara Park Avenue will open as a residential-style hotel at 114 East 32nd Street as the U.S. flagship of the Turkish brand, Marmara Collection.
"In the past five years North of Madison Square Park has become increasingly popular," said Nur Ercan Magden, the general manager of Marmara Park Avenue, via a spokeswoman. "It is a major hub with close proximity to all transportation as well as many landmark buildings, shopping and great food. It really is a gem that is just starting to shine."
Existing hotels are repositioning themselves or renovating, likely in an effort to stay relevant.
The Park South Hotel is undergoing a $20 million renovation that includes a new rooftop, hotel lobby and room modernization. At the Martha Washington hotel, renowned Minimalist architect Annabelle Selldorf designed the interiors and the hotel became home to restaurateur Danny Meyer's Marta restaurant.
Robert "Toshi" Chan, who developed the Flatiron Hotel, said he didn't expect NoMad to become so hot, but that it made sense given that it is sandwiched between Union Square and Times Square.
"The whole West 26th Street was pretty empty and has become Restaurant Row," Mr. Chan said. "I had no idea that this was going to happen."
As Mr. Chan said, Mr. Schrager noted that the location has been paramount in its success. Even he's looking for sites in NoMad, although prices are becoming more prohibitive.
"I think there were acquisition opportunities because it was an area that was downtrodden," Mr. Schrager said. "It wasn't a very, very nice area, but when you took a step back it was really well located. Not only are there nice Beaux Arts buildings over there but don't forget you have 23rd Street, with Eataly pushing up, and you have 42nd Street pushing down and you're going to have Hudson [Yards] and everything pushing into Herald Square." That, and it's ideally situated near a host of subway lines.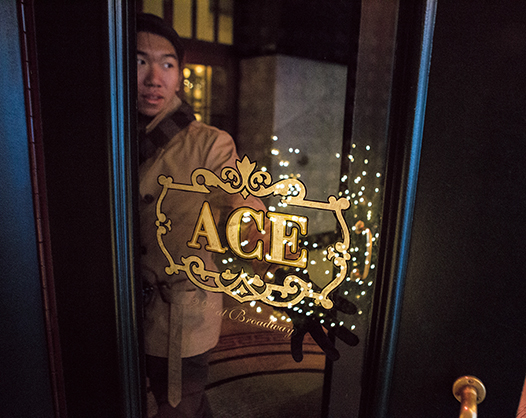 "There is something about NoMad that is different and intriguing to both New Yorkers and foreigners," said Mr. Hurwitz, who added that he's also looking at property in NoMad. "We believe that there will be a lot of demand to absorb new supply in NoMad."
All these new brands setting up shop will no doubt increase the area's retail offerings. Our "project benefits from having an iconic brand that evokes a certain sense of individuality and authenticity, without being trite and overdone to our consumers," said Mr. Yi, "and at the same time be able to bring a certain sense of consistency and security of a global brand anchoring the project for the targeted retail tenants."
—With additional reporting by Max Gross