American Development to Build Mixed-Use Project With $15M From Bank Leumi
---
---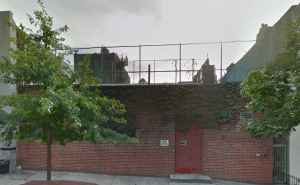 American Development Group, the developer of a Park Slope residential project, nabbed a $15.3 million construction loan from the U.S. division of Israel's Bank Leumi, Mortgage Observer has exclusively learned.
West Hempstead, N.Y.-based held ADG will build three townhouses, seven condominium units and a fully automated 45-car garage at the project at 346 13th Street. The deal closed Dec. 3.
The loan covers 70 percent of the acquisition and construction costs for the project, said a representative for Eastern Union Funding, which brokered the loan. It carries a floating rate of 3.75 percent over Libor, with a floor of 4.75 percent on the 30-month term.
Eastern's Marc Tropp, Shai Romirowsky and David Singer negotiated the deal.
ADG is an active, privately held developer and owner in Manhattan and Brooklyn.
The loan—for an unrelated car garage and residential construction project—required a unique financing solution. "The cutting edge parking system … created complexity when we arranged this deal," Mr. Romirowsky said. "We were able to deliver, thanks to a sophisticated loan structure, and thanks to a promising vision from a client with 30 years in real estate behind him."