Fitness Centers Bulk Up Leases in Gowanus
---
---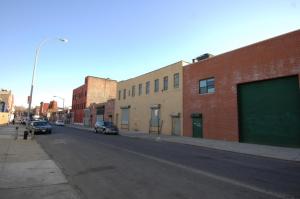 Two fitness centers have agreed to grow their footprint on Degraw Street in Gowanus, Brooklyn through ten-year leases in former warehouses owned by the same landlord, officials with Kalmon Dolgin Affiliates said this week.
Strength and conditioning practitioners Brooklyn Crossfit will add a 5,000-square-foot space at 608 Degraw Street on top of its existing space at 597 Degraw Street, while the attack-and-parry specialists at Brooklyn Fencing will expand from the 5,500-square-foot ground floor to occupy an entire two-story, 11,000-square-foot structure at 600 Degraw Street, Kalmon Dolgin broker Allison Chambers told Commercial Observer.
"They're both homegrown businesses that started in Brooklyn; they're both expanding and doing really well," she said, noting the recent opening of the Brooklyn Boulders climbing gym elsewhere on the corridor between Third and Fourth Avenues. "That block is really changing."
Ms. Chambers represented the building owner in the two new transactions and her Kalmon Dolgin colleague Jean Cook negotiated on behalf of the tenants, she said, declining to disclose the landlord's identity. Homecrest resident Charles Mizrahi owns both properties, city records show.
The landlord signed the tenants at a rate of $35 per square foot after asking $36 per square foot, according to Crain's New York Business, which first reported the leases. The property owner was asking in the teens per square foot just last year, the publication reported.