SL Green Closes on 635 Madison Fee Interest All Cash
---
---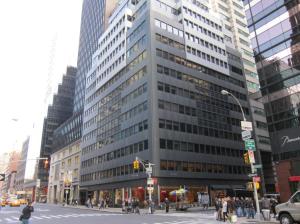 SL Green Realty, which agreed to acquire the fee interest at 635 Madison Avenue in an off-market transaction earlier this year, has closed the deal all-cash and for $10 million more than anticipated, Mortgage Observer has learned.
An SL Green executive confirmed the amount of the purchase, and that no financing had been used in the transaction.
The owners of the leased fee interest, L&L Holding Company and BlackRock, received $145 million from the REIT, according to a statement from Cushman & Wakefield, which represented the joint venture in the transaction.
The property is encumbered by a ground lease that expires in 2030 and includes one 21-year renewal extension option.
The building's tenant roster includes watchmaker Raymond Weil, Baccarat, Molton Brown and Camper.
A C&W team of Steve Kohn, Helen Hwang, Alex Hernandez, Chris Moyer, and Alex Lapidus represented L&L and BlackRock in the transaction.
"Land doesn't get much better than Madison Avenue and 59th Street," said Steve Kohn, president of equity, debt & structured finance at C&W.
And while the deal needed no debt, SL Green may be in the market soon—a common strategy for REITs is to buy buildings cash and then look to finance them, said Nat Rockett, another C&W executive who was not involved in this deal.
Matt DiLiberto, SL Green's chief accounting officer, said the firm was "not actively seeking financing, but as with everything, if our view changed we would have ample opportunities to finance it."