Insurance Information Institute Relocates in FiDi
---
---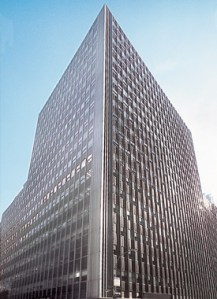 Insurance Information Institute signed a new 7,900-square-foot lease at 110 William Street, a building owned by Savanna and KBS Strategic Opportunity REIT, Commercial Observer has learned.
The tenant, whose mission for 50 years has been to improve the public's understanding of insurance, signed a 10-year deal in the 32-story building, Savanna announced. The asking rent was in the mid-$40s, according to a spokesman for Savanna. Insurance Information Institute will be relocating to floor 18 from 24 in December.
Savanna acquired the 928,157-square-foot 110 William Street in a joint venture with KBS from Swig Equities and the Dubai Investment Group for $261.1 million earlier this year, as Commercial Observer previously reported. The deal valued the Financial District tower at $281 per square foot.
The building was originally erected in 1918 to 15 stories before being expanded to 32 in 1959.
Brian Reiver of Savanna and Hal Stein, Adam Leshowitz, Todd Stracci and Andrew Peretz of Newmark Grubb Knight Frank represented KBS Strategic Opportunity REIT and Savanna in the lease. The tenant was represented in-house.
KBS Strategic Opportunity REIT is a non-traded Real Estate Investment Trust which closed its initial public offering on Nov. 20, 2012, according to its website.