Fitness Company Dances Into New West Village Home
---
---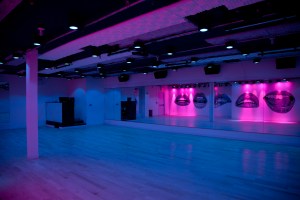 Boutique dance workout company 305 Fitness opened at its new permanent home in the West Village last week through a lease for 1,200 square feet on the ground floor and 3,000 square feet on a lower floor at Friedland Properties' 18 West 8th Street.
The two-year-old fitness center, which boasts 15,000 clients in DJ-accompanied dance classes in New York City and Washington, DC, has installed a reception desk and retail area in its ground-floor space and two dance studios in the lower level of the one-story building after previously operating in temporary spaces around Manhattan, said the program's founder Sadie Kurzban.
"We do make quite a bit of noise, and we like the fact that this is in the basement so we don't have neighbors," said Ms. Kurzban, whose business takes its name from Miami's area code. "It's really enormous downstairs and it's almost column-free. In New York, it's really rare to find unobstructed open spaces like that for dancing."
Ms. Kurzban picked up the new digs with the help of her brokers Aaron Cukier and Tyler Scalzo of Newmark Grubb Knight Frank's retail division. In-house representatives from Friedland negotiated on behalf of the landlord at the space formerly occupied by a clothing store, Mr. Cukier said.
He declined to state asking rents or a term for the lease, but Mr. Cukier noted average asking rents for ground floor spaces in the area run for $125 per square foot while lower-floor spaces usually command $30 per square foot.
Representatives for Friedland Properties didn't immediately respond to requests for comment.