Accounting Firm to Relocate to Madison Avenue
---
---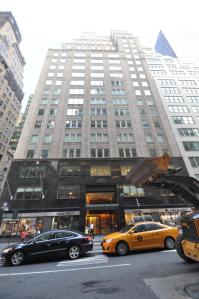 Certified public accounting and advisory firm Janover LLC will relocate and expand its Manhattan footprint in January 2015 through a 10-year, 14,101-square-foot lease at Jack Resnick & Sons' 485 Madison Avenue, Commercial Observer has learned.
The company with over 100 employees and an additional office in Garden City, Long Island will move its Manhattan office three blocks west from 805 Third Avenue into a full-floor space on the ninth story of the building between East 51st and East 52nd Streets, said Harry Krausman, a principal at Cassidy Turley.
"Cassidy Turley identified several properties that fit within Janover's plans for a long-term growth strategy in Manhattan," Mr. Krausman said in a prepared statement. "Janover ultimately chose 485 Madison Avenue as its New York City headquarters for myriad reasons. The full-floor space affords the company the opportunity to expand its presence in Manhattan, and the space will be able to accommodate the organization's future growth. Additionally, the Plaza District location is in proximity to a number of similar organizations and has excellent access to mass transportation."
Mr. Krausman, and his Cassidy Turley colleagues Steve Braun and Daniel Thompson negotiated on behalf of Janover, while Jack Resnick & Sons managing director Fran Delgorio represented the landlord in-house in negotiations for space at the building where asking rents run for $54 per square foot, Ms. Delgorio said.
"Location was key to the tenant," Ms. Delgorio said in a prepared statement. "A Madison Avenue address, competitive rental rate, generous improvement allowance and landlord build out made this the ideal location for the tenant."
One additional 14,101-square-foot space remains available on the 12th floor of the building, along with three 15,736-square-foot spaces on floors four, five and eight, Ms. Delgorio added.