Under Construction: Le District
---
---
HPH Restaurant Group's 37,000-square foot "Le District" at Brookfield Place will open in stages starting in November of this year, and experiential design firm ICRAVE is working with the restaurateurs to complete the French-inspired culinary destination with four distinct sections. The designers and owners have installed several HVAC systems in the location, along with conduits and drywall, representatives for ICRAVE, the firm that previously conceived Jet Blue's Terminal 5 at John F. Kennedy Airport and arrangements for several popular restaurants, told Commercial Observer. Chef Jordi Valles, formerly of St. Regis of Bal Harbour Resort, will lead the food options at the space with views of the North Cove Marina and the Statue of Liberty.
Café District: The chocolaterie and patisserie in this dessert section will offer visitors handmade sweets.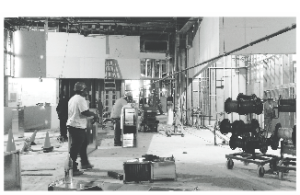 Market District: This section for savory treats will feature a boulangerie, a fromagerie, charcuterie, rotiserrie, boucherie and poissonerie, along with a buvette wine bar.
Garden District: Visitors will stop here to look in at a flower shop, a wine store, a juice bar, a coffee station and a prepared foods bar.
Restaurant District: This area will include casual, fine and private dining options. Outdoor terraces, a chef's table concept and an absinthe bar/patio will introduce new culinary innovations in the space.