Real Estate Industry Opposes Commercial Lease Bill
---
---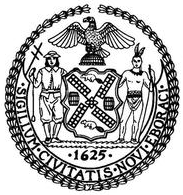 A bill in the City Council called the "Small Business Jobs Survival Act" that would alter the city's commercial lease renewal process has provoked opposition from the real estate industry.
The bill that's currently in the Council's Committee on Small Business would create a new city-supervised mediation program for lease renewal negotiations and allow landlords to decline a renewal only under certain circumstances, and it could threaten the market dynamics of the city's investment-heavy industry, said Avi Benamu, managing director of Winchester Equities.
"Why should you restrain the benefits of those investors?" Mr. Benamu said. "The moment you have to do that, you'll have fewer people investing and property values will go down."
The bill would afford any tenant the right to challenge a landlord's non-renewal, set up mediation on lease terms for all renewals and limit security deposits to no more than two month's rent, according to its text. With the closing of small retail businesses touching off discussions of gentrification in neighborhoods around the city, the bill would provide moms and pops with protections, its legislative intent statement says.
"An unacceptable number of established small businesses are being forced out of business solely as a result of the commercial lease renewal process," the bill says. "The present commercial rental market provides no means for tenants to mediate disputes between tenants and landlords to arrive at fair and reasonable lease renewal terms."
The nine lawmakers who have co-sponsored the bill, including Public Advocate Letitia James, haven't shown signs of backing off the legislation despite a blistering editorial last week by New York Post columnist Lois Weiss likening the bill to communism and offering up a promise from Real Estate Board of New York President Steven Spinola that a law along these lines would draw a suit challenging whether the city has authority to implement such changes. But the bill represents a new approach to a pervasive problem, said Council Member Margaret Chin, a Democrat from Lower Manhattan, in response to the industry opposition.
"I think it's time for our city to enact more proactive policies when it comes to protecting the small businesses that represent the economic and cultural bedrock of so many our communities," said Ms. Chin in a prepared statement. "That's why I'm a co-sponsor of this bill, and that's why I'm also open to considering any policy that will help to keep small businesses from being forced out by rising rents."
Real estate professionals don't discount the gut-wrenching nature of non-renewals for longtime tenants and neighborhood favorites, they say. But the city could achieve many of the same goals through alternate measures like tax credits to encourage renewals or even city-appointed brokers to represent the tenants rather than placing so many restrictions on landlords, said Jeff Karp, the head of the commercial division of RP Miller Realty Group.
"You have people who are spending a lot of money and taking on a lot of risk who are small and medium-sized entities, and I'm talking about the landlord—it's not fair to them," Mr. Karp said. "There's all different types of owners and I do think that gets lost in the shuffle."