Rainbow Room Reopens to Public for Brunch This Sunday
---
---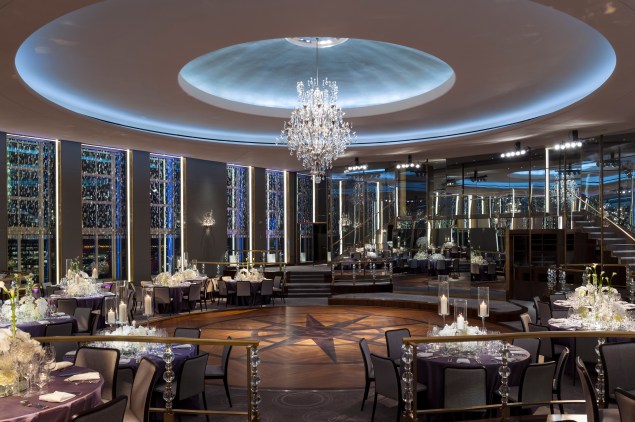 The historic Rainbow Room will be reopening to the public for brunch on Sunday after a private opening party on Wednesday. Then on Monday night the Rainbow Room, on the 65th floor of 30 Rockefeller Plaza, will be open for dinner.
Owner and operator Tishman Speyer oversaw the renovations which included an updated dining room, two new lounge spaces, one of which will be open to the public, and a 950-foot wraparound terrace. The company declined to indicate the price tag through a spokeswoman. Gabellini Sheppard Architects, the architecture firm which reimagined Rockefeller Center's observation deck, Top of the Rock, designed the Rainbow Room's public spaces.
The Rainbow Room, which closed five years ago after 75 years in operation, will be used for catered event space as well as a restaurant, with the emphasis being on the former. In addition to brunch on Sundays, the Rainbow Room will be open for dinner and dancing on Monday nights as well as holiday meals. The executive club on the western end of the 65th floor will be reopened, serving weekday breakfast and lunch.
The dining room was named a New York City landmark in 2012.