Postings: Manhattan (and Brooklyn) Transfers
---
---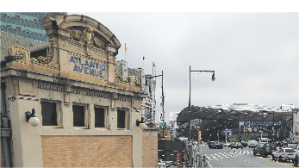 New York City's subterranean transportation system is a vast labyrinth of subway lines, and straphangers are always angling for better and improved access to it. The Metropolitan Transportation Authority and the Port Authority of New York & New Jersey have undertaken major underground transportation projects, which have started to and will continue to impact how people travel around the city. Below, Commercial Observer takes a look at some of the transit projects that have or will transform the city.
The $4 billion World Trade Center PATH Terminal by Santiago Calatrava has the honor of being "far and away the most expensive train station built in modern history," as New York Observer said. It is on tap to open in 2015 in Lower Manhattan and the concourse will allow for travel under the World Trade Center site and West Street. The Port Authority announced the project publicly in 2004 and a portion of the station opened to the public in March.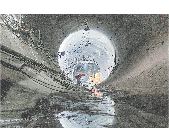 The MTA is creating a new $1.4 billion transit hub and retail complex in Lower Manhattan at Fulton Street Transit Center. It was slated to open in June, but its unveiling has been delayed due to testing delays and unfinished elevators, The New York Times reported. The megaproject will eventually link 11 different subway lines at six different stations.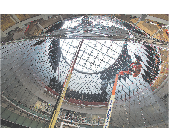 The Atlantic Avenue—Barclays Center subway station in Downtown Brooklyn, which was completed in 2012, allows connections to nine subway lines. As of last year, it was the busiest subway station in Kings County with 13.1 million straphangers, according to data on annual subway ridership from the MTA. The station cost $76 million, the New York Daily News reported.
Come December 2016, the $4.45 billion first phase of the Second Avenue Subway should be completed, allowing riders to travel along Second Avenue between 63rd and 96th Streets. The full subway project will include 16 new stations and span 8.5 miles from 125th Street to Hanover Square in Lower Manhattan. The Second Avenue Subway has been infamously long in the making, with it being first proposed in 1929.
The East Side Access project will bring people from Long Island and Queens to Manhattan's East Side via a new eight-track terminal and concourse below Grand Central Terminal. The work includes more than 11 miles of tunneling, according to the MTA's website, and the revised budget is $10.178 billion. It "is believed to be the largest current infrastructure project in the country," according to the Times, which said its completion date could be as far out as 2023.